Mom and Tracie, Cedar, Bren and Hadley drove out on the 7th and stayed until the 14th! Dad, Michael and John came for the 10th and  11th. Mom spent lots of time with her mom and sisters but we also got to see her and play a bit of Nertz. Tracie and the kids just hung out with us most of the time. The kids played well together and some days we barely saw Cedar and Bren and Millie, Ray and Rose.
Tiago and Hadley were pretty cute: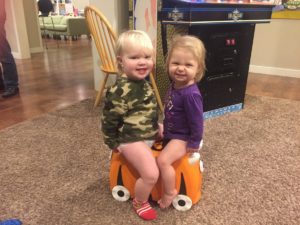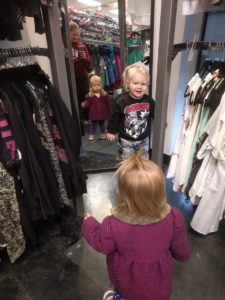 One of the nights we were all busy playing NBA Jam and Tiago, Gus and Hadley made quite the mess!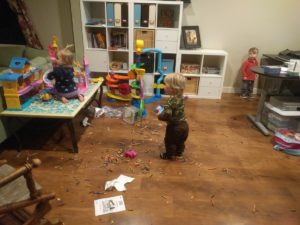 Ray and Grandpa!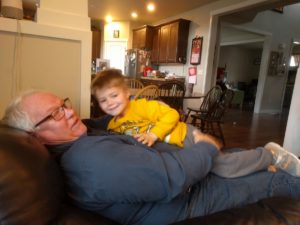 NBA Jam: the latest arcade purchase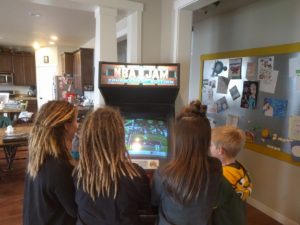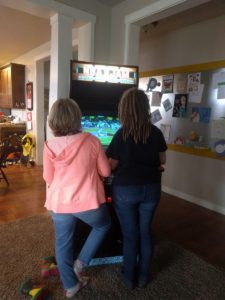 We all went to Walmart that Saturday morning: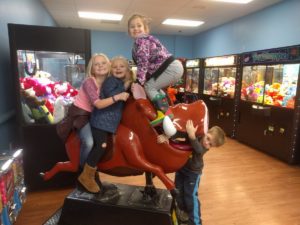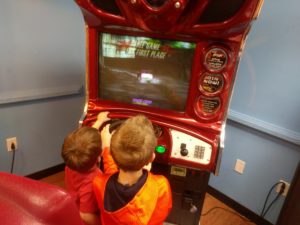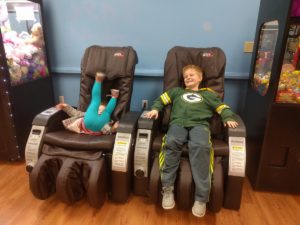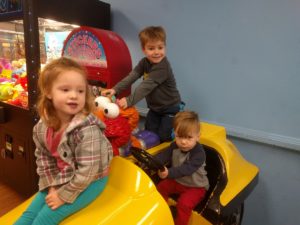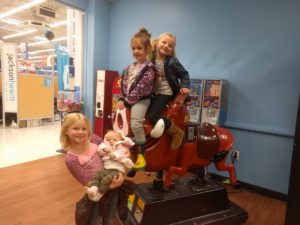 I love seeing all of these cars at our house! Family time is the best!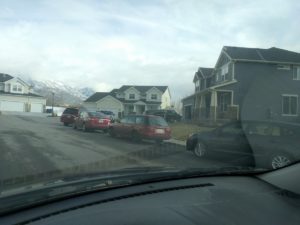 And the reason for the visit: Grandma turned 90 on Thursday the 9th!! and we all had a party on that Saturday the 11th: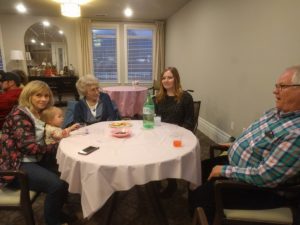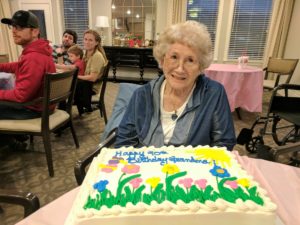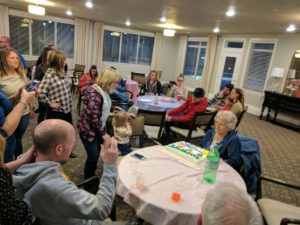 Grandma with a bunch of her Grand kids and Great Grand kids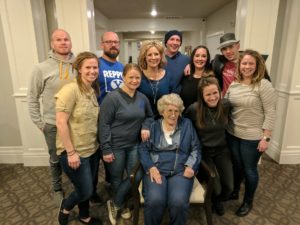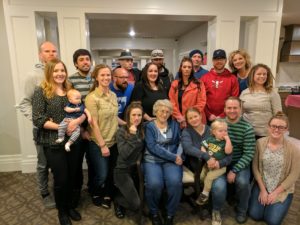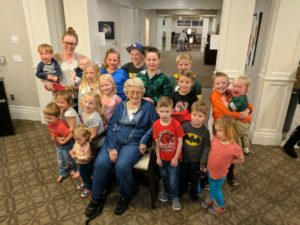 a sisters and mom picture (just needed Christy)

and a little gaming to end the night.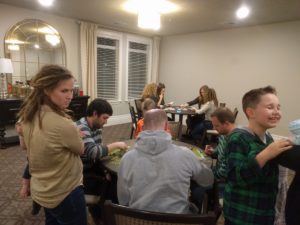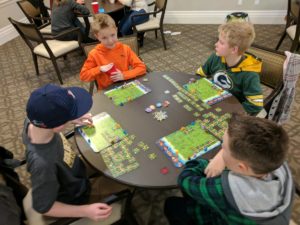 These 2 at church!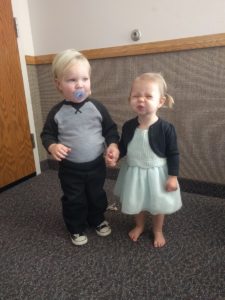 and my girls smothering baby Dagny: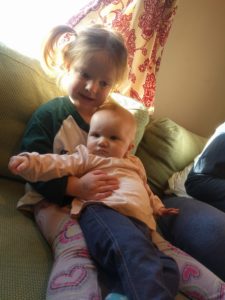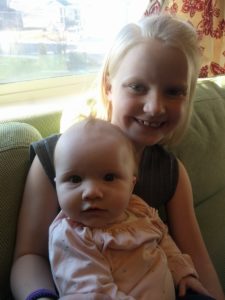 and 1 last game that wasn't Nertz to end our time with Mom and Trae: