Benji is done with 11 year old Scouts! We just had a court of Honor and he got his Tenderfoot and 2nd Class. He has only a few more requirements to get his 1st class and he earned his first merit badge: First Aid.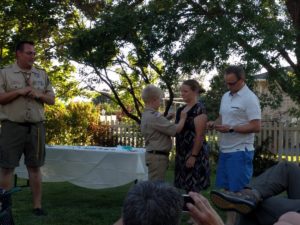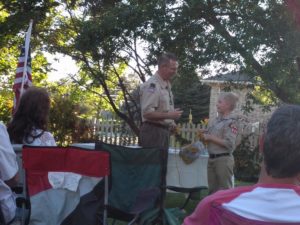 Benji got called up to teach the bowline knot and then they had a race. Ben won. Benji took 2nd.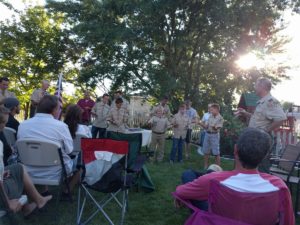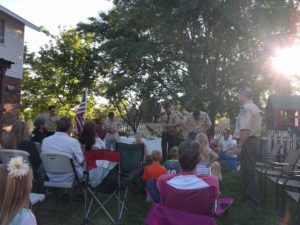 Packer finally received his Bear badge and we had a fun game of water kickball.