The Hancock kids got to spend Monday and Tuesday and part of  Wednesday with us! Pacen had to go to bball camp, but we did get Quincy! The kids played and entertained each other MOST of the time. Quincy is the easiest baby EVER but she did like to go up the stairs and try to fall down them every chance she got.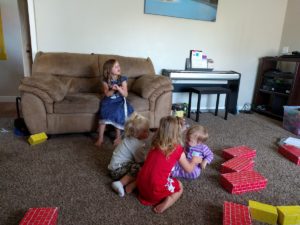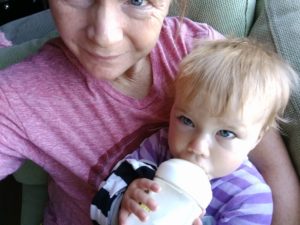 The youngest kids packing their picnic and taking it upstairs to eat?>>>…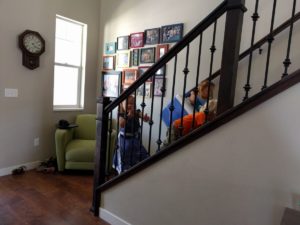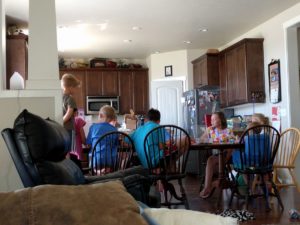 I spent Monday not feeling good and Tuesday recouping and reading but I did make it to Gentrys baseball game. And Tiago just wanted to wear a diaper and crawl around like Quincy 🙂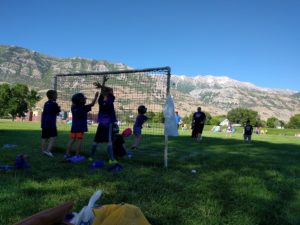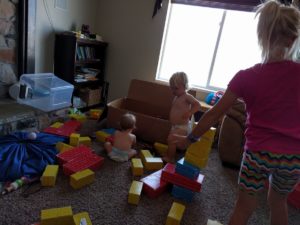 I read The Orphan Keeper on Monday and finished Tuesday so then I took the kids to the park since they were being so good: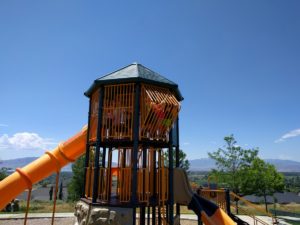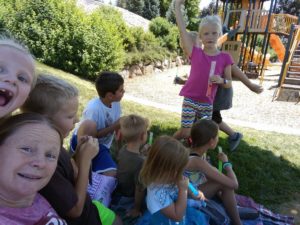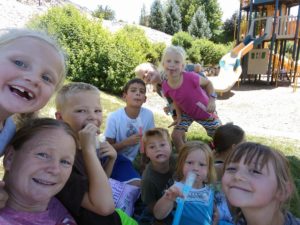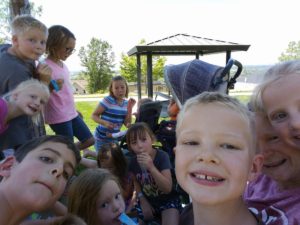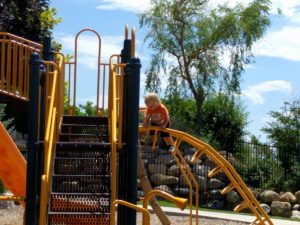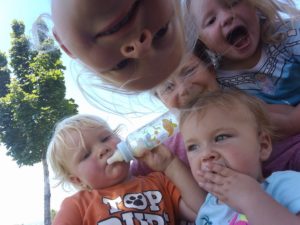 Bath time: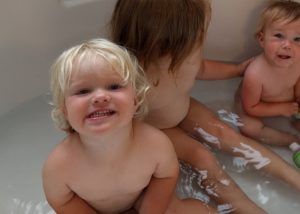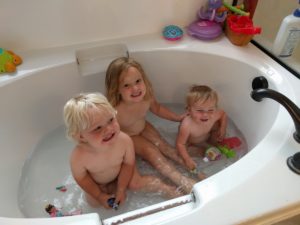 The kids all had a lot of fun. They beg for sleepovers all the time but we've told them no, It has to be when parents are out of town or something so… we all had a good time and played hard.