Picture of the day: July 11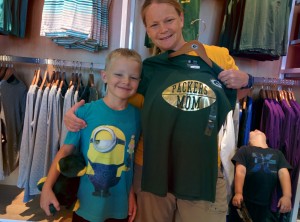 I love being Packers Mom!
Runner up: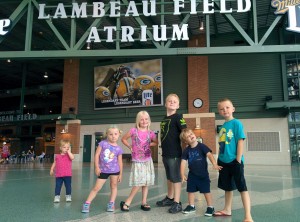 Look at these posers! I love them all.
Saturday July 11:
We left the Condos and got some Wisconsin Cheese!
And we went to Lambeau Field!! Go Packers!
And stopped at Cousins Subs in Green Bay 🙂
And then went to Ben's old house that he grew up in and his elementary school and took a trip down memory lane…
We went to free slurpee day and then to KOPPS custard one more time before heading to Rick and Jen's house for the night. We spent Sunday with them as well 🙂 It was great to spend one on one time with their family since they are the lone family that we don't get to see since they live in Wisconsin.