Mom and Tracie came for another Utah trip! They came on Wednesday evening and went home the next Wednesday evening. Tracie had a dental conference the first few days and Mom spent lots of time with her sisters and mom the last two days. We packed lots of fun and family in around our nightly Nertz games and the kids played hard with Tracie's 3 little kids.
On Monday Tracie, Mom and Megan helped me in my kitchen!! It was amazing. I'd been needing to Caulk the counter tops and sink and I needed to seal the granite so… they all helped me clean and work and we got it all done. After that we took the kids to the park for the evening and then hurried home to see how Ben's first day at the new job went and to see how Aunt Carol was doing since she just got out of the hospital.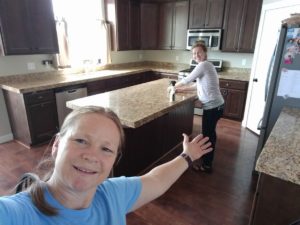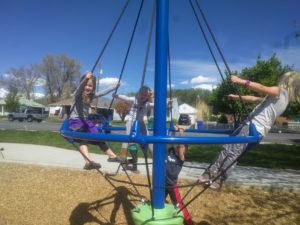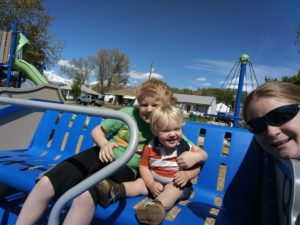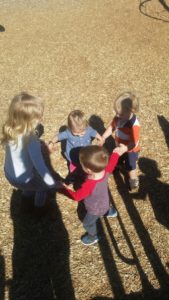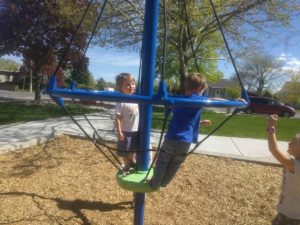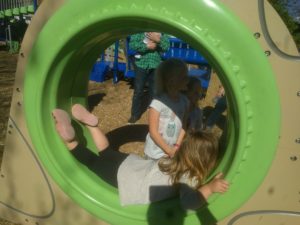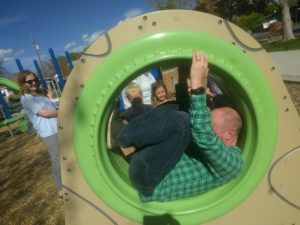 These guys and Ray and Bubs had sleepovers in the loft all week.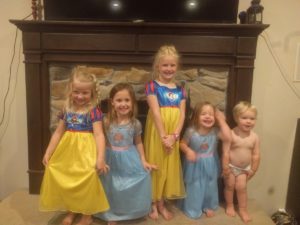 and the 4 of us girls played Nertz until midnight all week 🙂 for real, we played A LOT of Nertz and had a blast.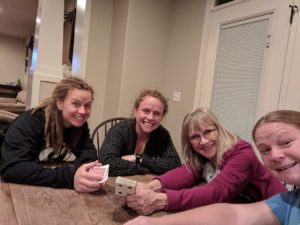 I am inheriting all of my mother's ailments 🙁 I hope to inherit all of her GOODness and Whit and Charity and Patience but… I have inherited the scoliosis, possible skin cancer, one leg significantly shorter than the other, … I'm going to try to not need knee replacements or eye surgery!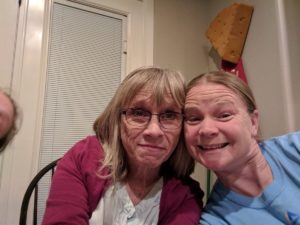 Tiago loving Hadley: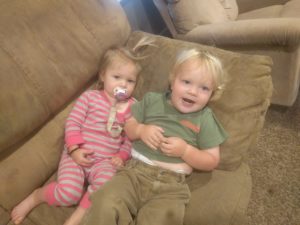 With Aunt Carol being so sick we got a couple extra days to play while mom spent time with Diane and Carol. On Wednesday we had perfect weather so we pulled out all of the bikes and the kids had a blast out in the front yard.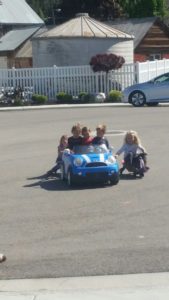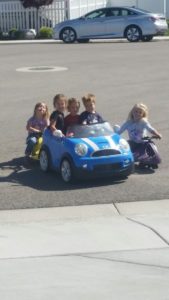 Erica made us ride our bikes to the park after that! and we had a picnic: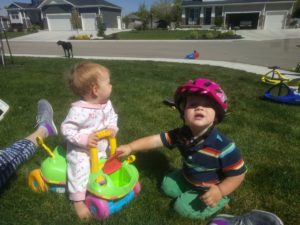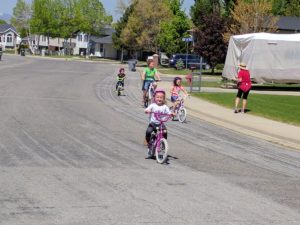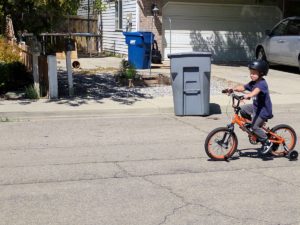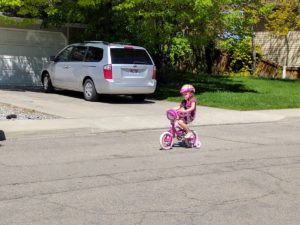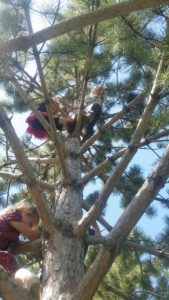 We said our goodbye's and Tracie and Mom left right after dinner on Wednesday the 3rd.