There is no order to these pictures but they are some of my favorites for the last month: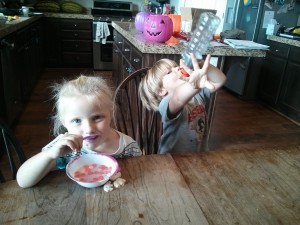 We made caramel apples with crushed Butterfinger. (yum)
My cute, fun, silly girls!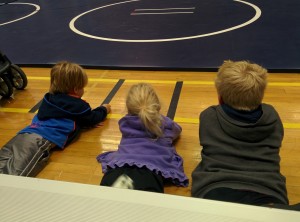 Wrestling Spectators
Tiago is already 5 months!!! He looks so BIG all of a sudden.
Red Rover, Red Rover send all of the neighbors on over!
Tiago is trying to roll over and grab everything he sees.
Millie's Finger – I see a NAIL!! 🙂
Selfies with my babies and bigger babies 🙂
Tiago is starting to chill out a little and take good naps.
Rose is doing her preschool on the computer so we set up an account for Ray and he is loving it. Sometimes he'll do the lessons for 30-60 minutes! Now he's showing interest in reading and writing 🙂
my big boy @ church and his cheese ball sister