The Month of May is coming to an end. It's been a good month but also a month of survival. I can barely remember what we've been up to thanks to pregnancy brain but these pictures tell some of the story. They won't tell that I've been sleeping in and letting Ben get the boys off to school. Or that I've been letting the kids play WAYYY too much on the tablets and xbox so that I can rest.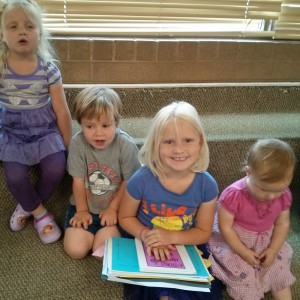 Cali read to us at her Kindergarten Class for Author's Fair! She loves school.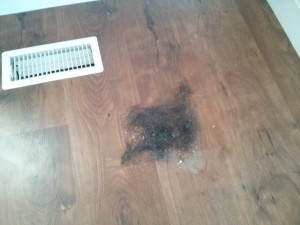 Brewer is shedding like crazy right now! = the worse time of year for nesting and trying to keep my floor clean.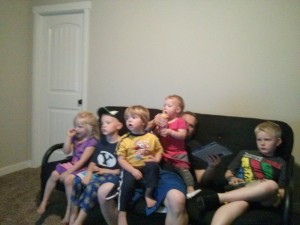 These kids just love time with their dad. Doesn't matter what they are doing they just flock to him.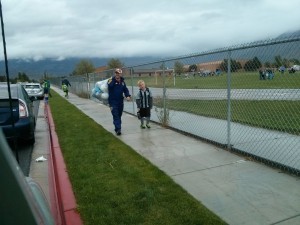 I watched Benji's soccer game from the van one of the Rainy Saturdays.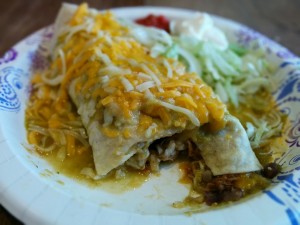 Ben made some yummy Pork burritos one Sunday.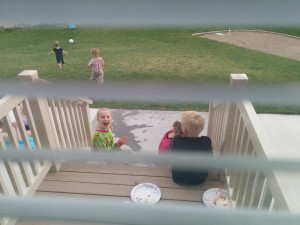 That same Sunday Ryan and his girls were here. WE LOVE COUSIN TIME.
Some friends of ours gave us their little 4 wheeler that their kids have outgrown! Our kids love it. All of them love it. Except Millie – she's scared of it which makes me happy cause then we don't have to fight her for it.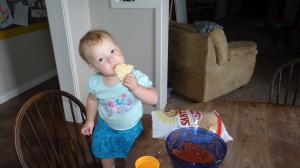 Millie loves Ben's salsa! yes, it is a bit spicy.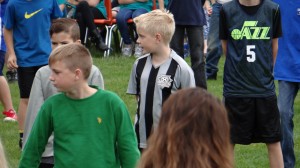 Benji getting ready to "Shake It Off" at the dance festival.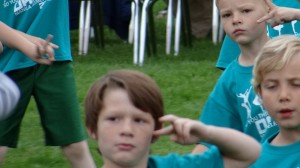 Packer bustin' the first move to "Happy".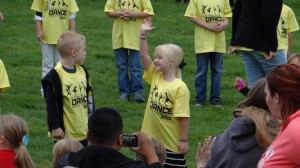 Cali spotted us in the crowd! so cute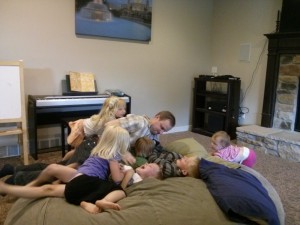 Family Home Evening turned wrestling match with Dad. He keeps all 6 of them coming back for more…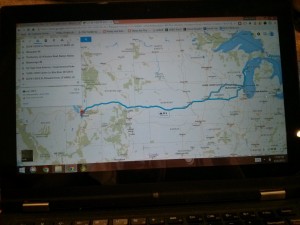 Trying to plan our trip to Wisconsin this summer… looking at 50+ hours in the family van!!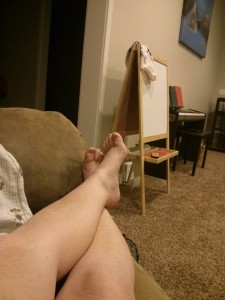 My swollen feet – have I mentioned that I don't enjoy pregnancy??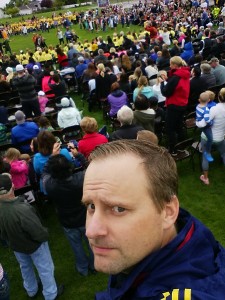 Ben takes his ladder over to the school dance festival so he doesn't have to fight the crowd. He stands in the back and uses our super zoom camera. It works.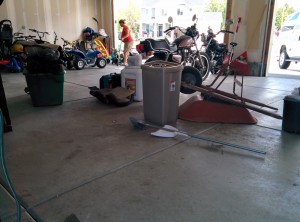 We spent Memorial Day morning doing chores and cleaning out the garage 🙂 then Ryan and his family came over and we played Agricola and a few other games. At 5pm we headed to Ben's parents and had a BBQ and then spent some time learning about when Ben's dad served in the Navy and seeing his pictures from that time.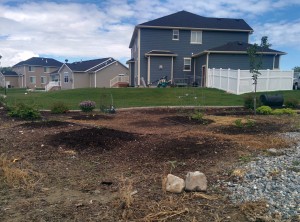 Ben got the garden planted last weekend!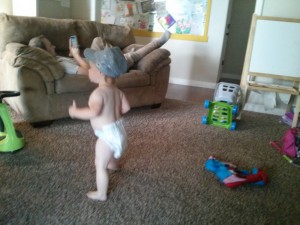 Millie wandered around in her diaper and train conductor hat one night.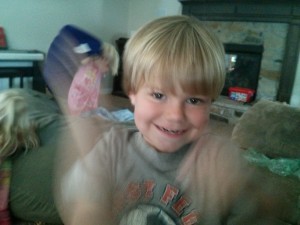 Mr. Wiggle and fun – this guy gets in crazy silly mode – love his smile and laugh.
Is Ray as tall as Rose?? not quite – – they are a silly pair though.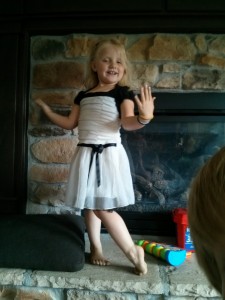 Rose has been in ballerina mode lately…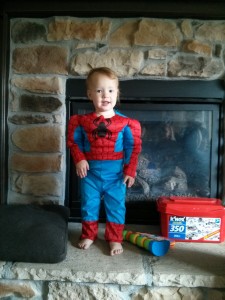 Spider Girl
The RSL games have been a ton of fun.
Having tickets has made us have date night which has been good this late in pregnancy. It often sounds easier to just stay home with the kids and my cozy spot on the couch but… I LOVE THE GAMES AND I'm always glad I went.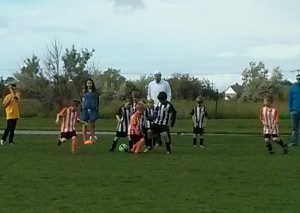 Packer had an aggressive first half last week!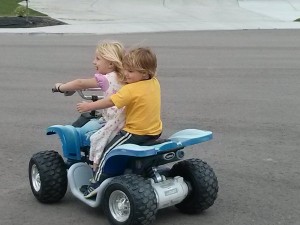 These 2 LOVE the 4 wheeler- they have the biggest smiles when they drive.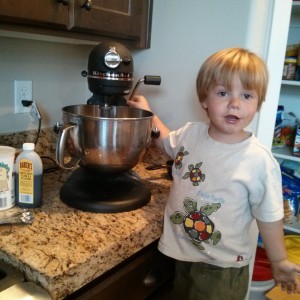 This boy would live on cookie dough of I let him 🙂
Cali and I went shopping cause all of her dresses were too small – she loved the long dresses and long skirts and has been so happy with them.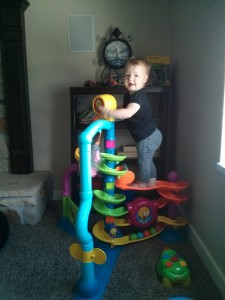 The NON STOP child – this girl only has one speed – GO GO GO. She is fun and crazy and doesn't listen. Thank goodness for 3 hour naps so I can rejuvenate.
And the girl loves her dog. She always lays on him and sits on him and shares her food with him and tries to hug him and … he also appreciates her 3 hour naps 🙂
That's all I've got. Life is good. I'm off to lay down and put my feet up – 12 days til my due date!!