and then we spent another day in the car.
with an aracde and Zero leg room: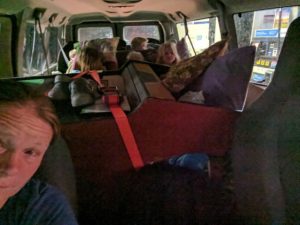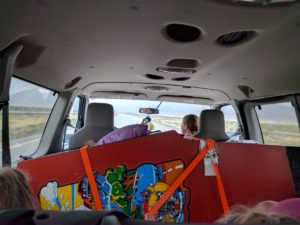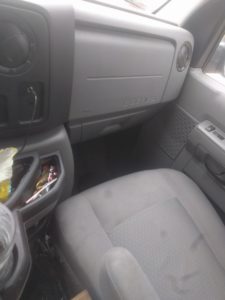 and remember how we forgot our snow chains? and remember how it was so warm and sunny all weekend? We had to chain up in Kingvale!
They made us buy NON REFUNDABLE snow chains and then there was NO snow on the road and NO ice! Seriously. I'm thinking the Shell gas station owner works for CalTrans and wanted to sell a bunch of chains and make bank on installing them – ergg. So we had an annoying 45 minute, 100$, 5 mile slow down and then we continued on our way home. We only stopped once after that.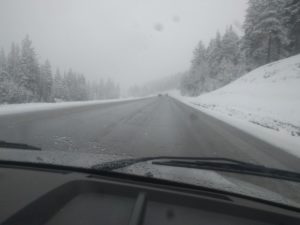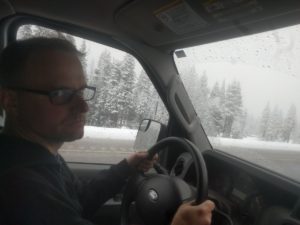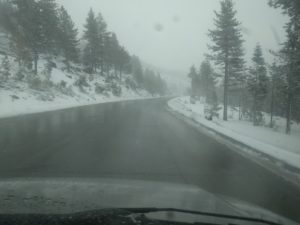 Ben and Benji hurried off to soccer practice, we got home work done and ate pizza and unpacked a little. Ben came home and started up the new arcade! and then we were off to bed.