December was packed.
Benji went to the Draper Temple with the Deacons!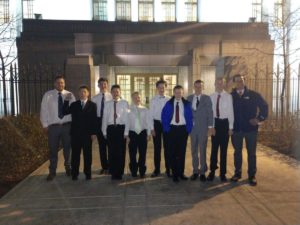 We had to stop by and get a picture with Mater since we were killing time waiting for our snow tires to get put on the van. And Millie did fall pretty hard on both knees 🙁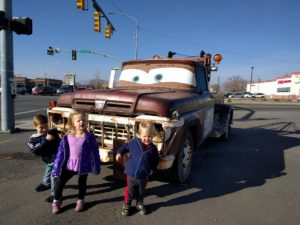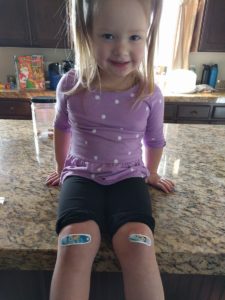 Tiago loving his new spiderman clothes and Millie refound her unicorn form last christmas: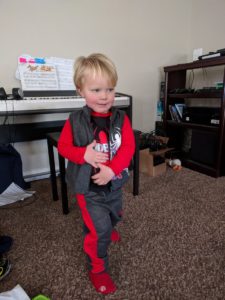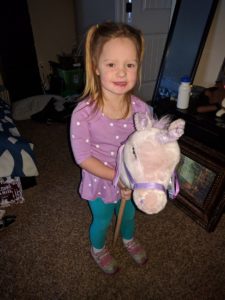 Ben got to see Star Wars with work!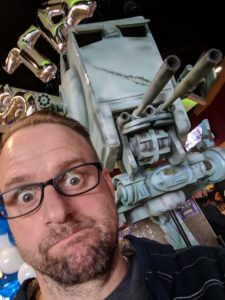 I stopped by the Rotar Christmas party in between basketball and soccer with LaNell.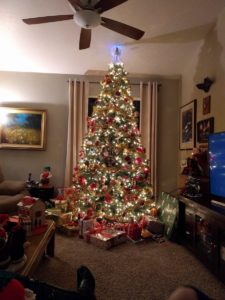 Boys had a tournament!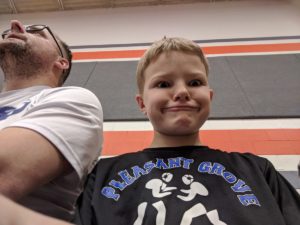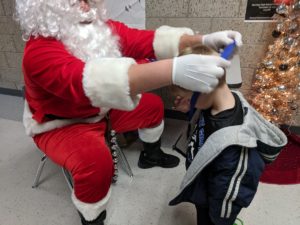 YODA! Tiago keeps telling me that Yoda is in the bath rug!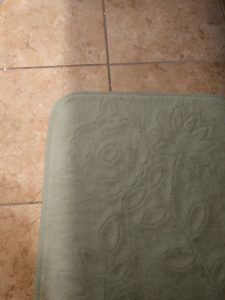 We took the kids shopping to pick a gift for one of their siblings. They loved shopping at Toys R Us except for the crazy employees that kept bugging them if they weren't within 2 feet of us parents – bluhh!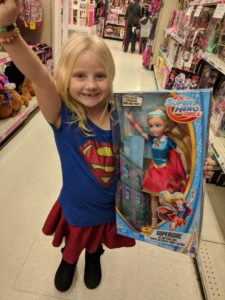 Ray combs his own hair and it just kills me! So cute.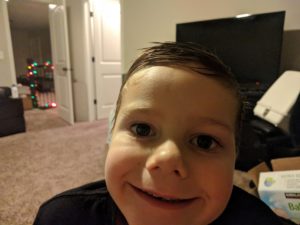 Just being silly in front the Christmas tree: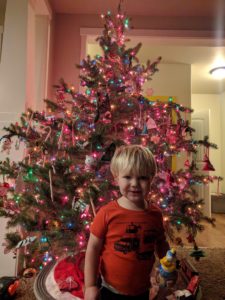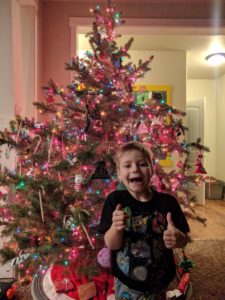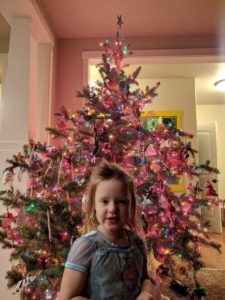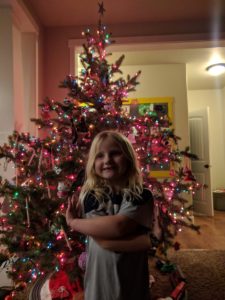 Date night to Star Wars!!!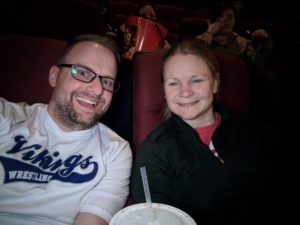 Look at this bed head! LOVE IT!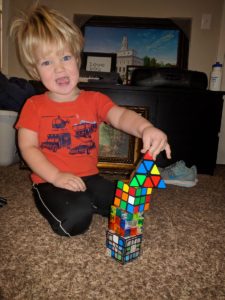 Chewy: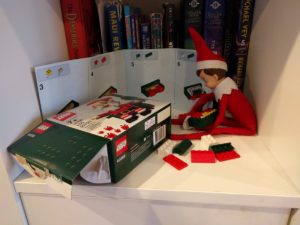 My new favorite Band!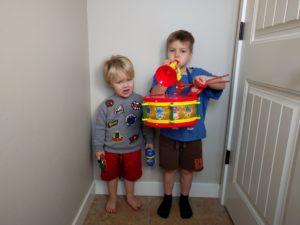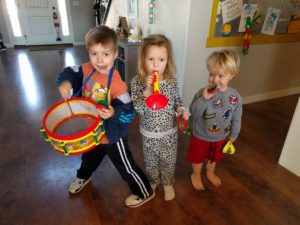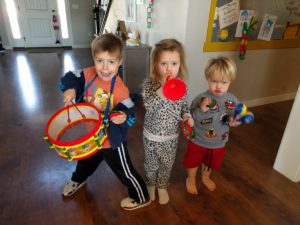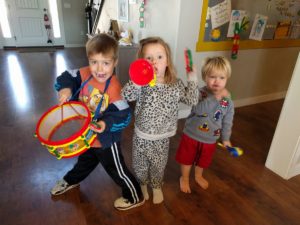 Playing with the tags that he asked me to cut out of his pants!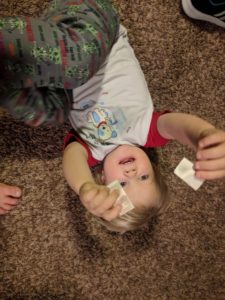 Posing with the tree and with Chewy: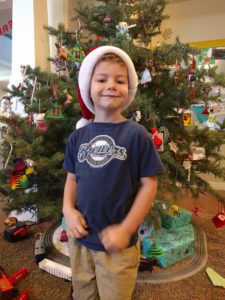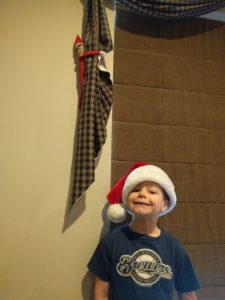 Advent Calendar FUN: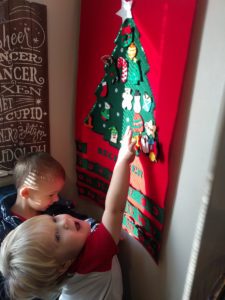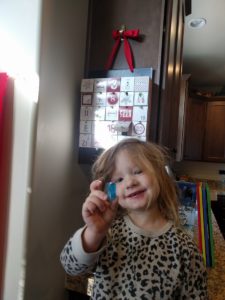 Tuesday the 19th was the Kindergarten Sing and last day of school for the year.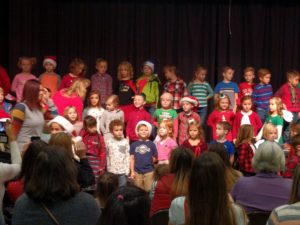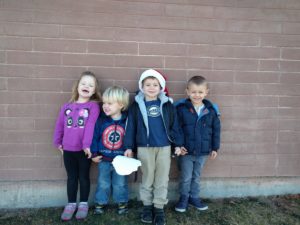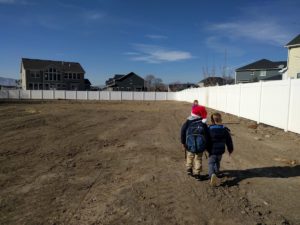 And that same afternoon was the older kids Christmas Sing! Cali in yellow front row Santa hat. All of mine and Erica and Beccas kids being crazy! Rose is 2nd row white shirt.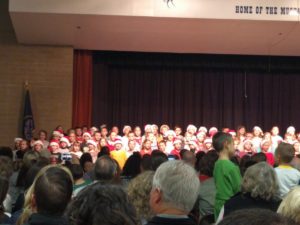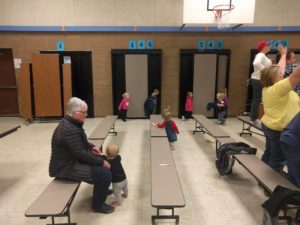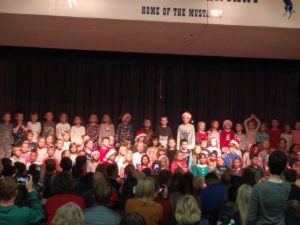 I couldn't get a picture of Packer so I took this after: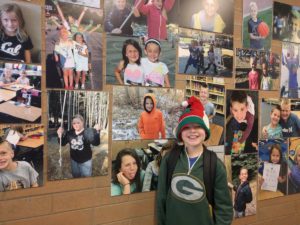 The kids refound their skates and skated all over the house for 2 days: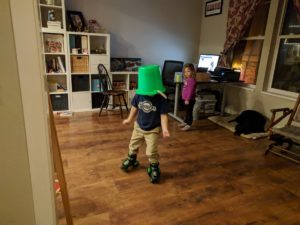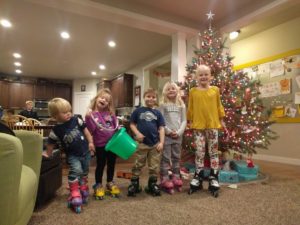 and then Ben took Benji to Star Wars! so he has seen it 3 times!