We've got a 9 year old in the house again!
We got up early to open presents before school; Twister Moves, Futsal Shoes and bag,sewing machine, HUGE cards, and New coat!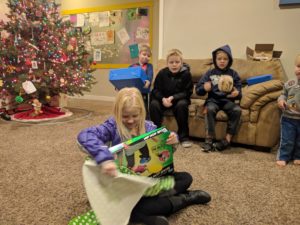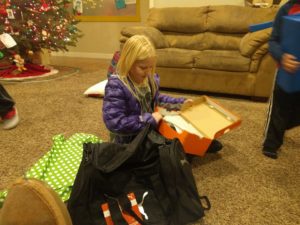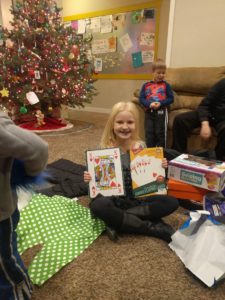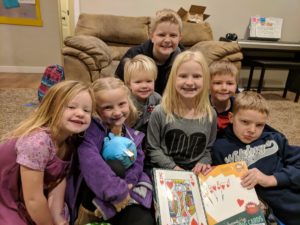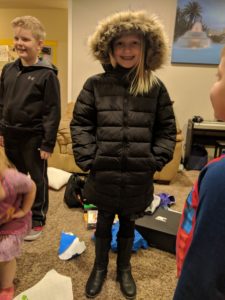 After school they played cards and then Cali had 2 Futsal games and the boys had wrestling and they had scouts and young mens and Cali had activity days… Grandpa took Ray to his wrestling and then brought Cali a gift! So after a busy evening we had second round of homemade pizza dinner and milk shakes and ended the CALI DAY.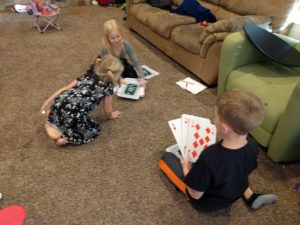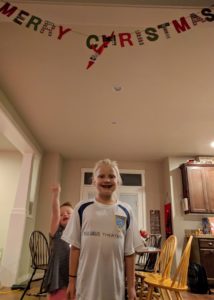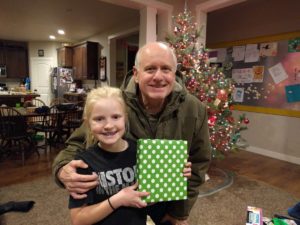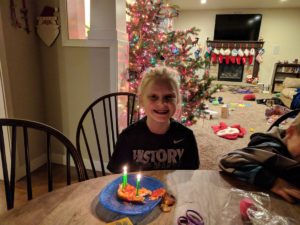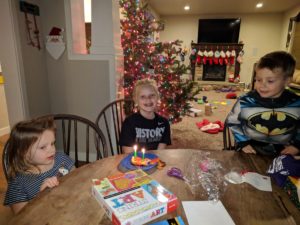 We continued some birthday fun and enjoyed the new toys for the rest of the week.And got her gift from Gma and Gpa Robertson.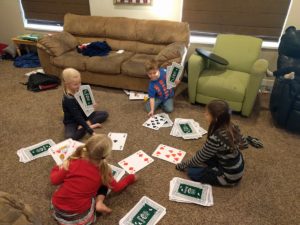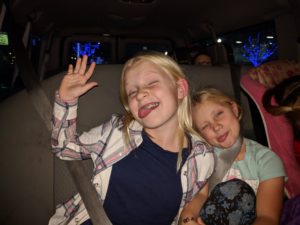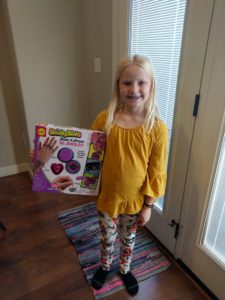 I didn't start her cake until Saturday and it was a disaster – stuck to the pan, crumbly, … so it wasn't the cake of the year but Cali and Rose enjoyed practicing their frosting skills: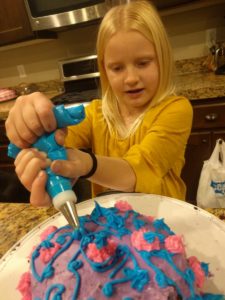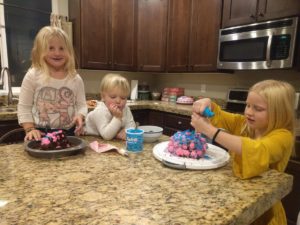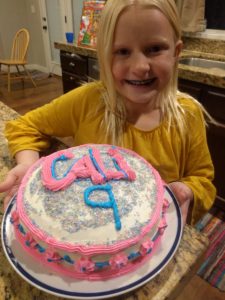 On Saturday night she had her cousin party! They played and sang and danced and then we did a candy cane game and cake and gifts and then watched Despicable Me 3. It was easy and successful: