On the 26th we cleaned up and got ready for Grammy and Tracie, Cedar, Bren and Hadley to come stay for the week!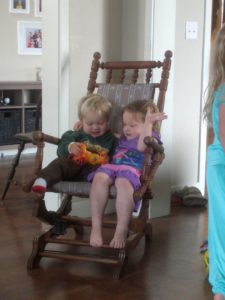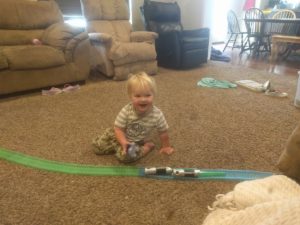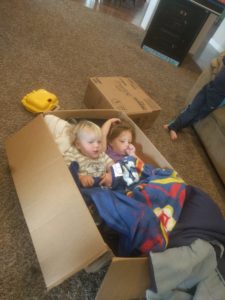 We sent Packer to get his pinewood derby car cut with Luca and Grandpa. And Ben taught me how to get the quick 50,000 on Bump N' Jump.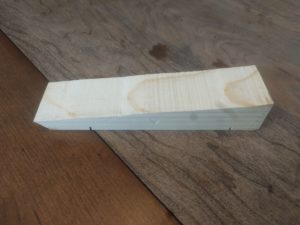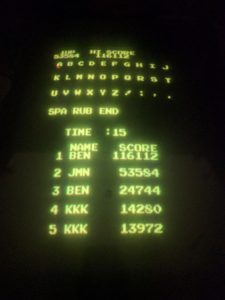 Mom and Tracie came that night! Gifts for Packer! and then we chilled and Ben let us play a fun basketball Virtual Reality game!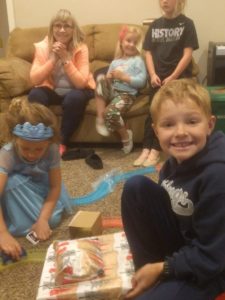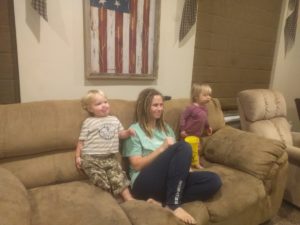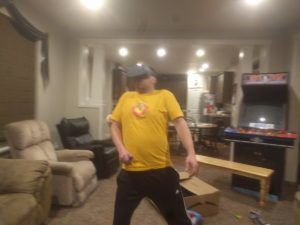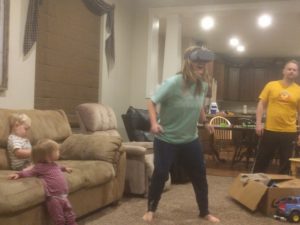 Thursday morning Tracie went to her dental conference and I went to the Temple! The kids played hard with cousins.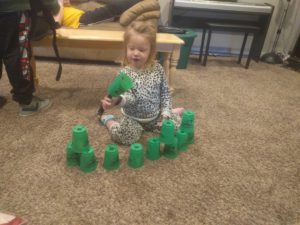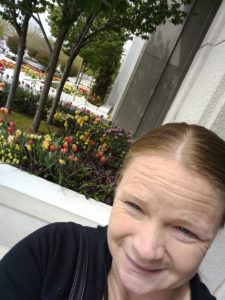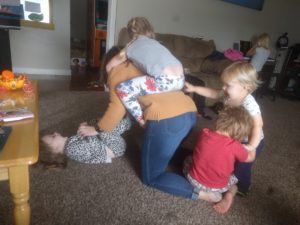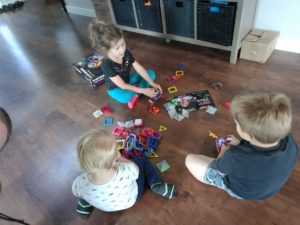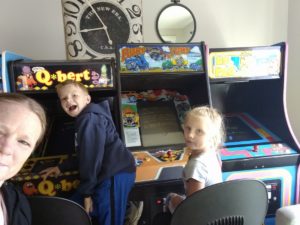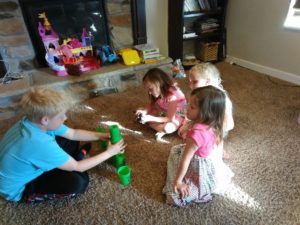 That evening I made pasta while mom visited her mom and sisters and then Joel and Megan came over for dinner!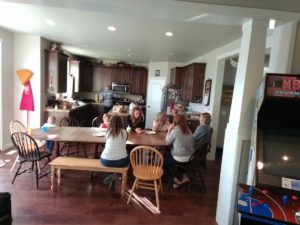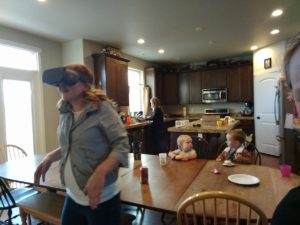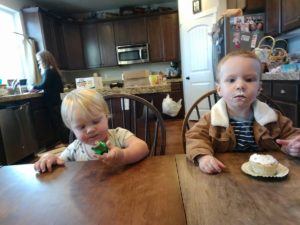 I had a basketball game in Provo at 9pm so mom and Tracie came along! and Sean and Jana came so then we had to get ice cream and "rolls" and see where the newly weds are living.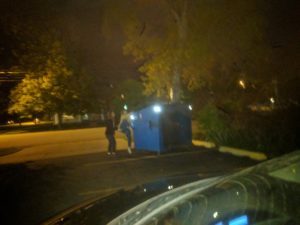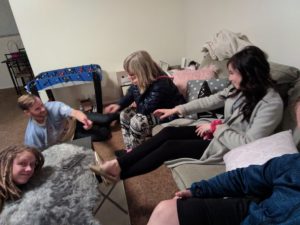 Crazy Sleepovers Every Night: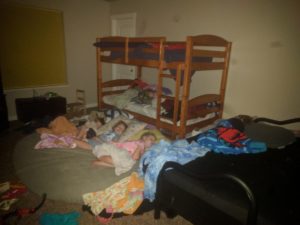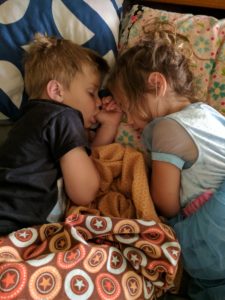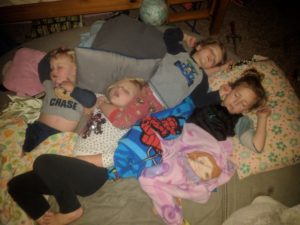 FRIDAY was Ben's last day at MOZY! the security gave him a hard time trying to get in but he got a lot wrapped up on that last day. It's weird to see that era come to an end but it feels like the right time to move on. We're excited for the new job!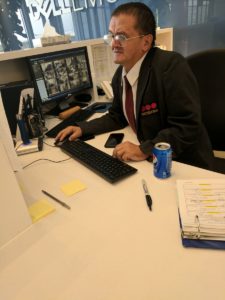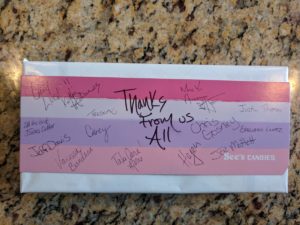 Tracie went to her conference. Mom visited her people and that night I snuck out for my soccer game and we had Packer's birthday party with all of the cousins.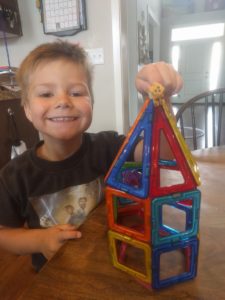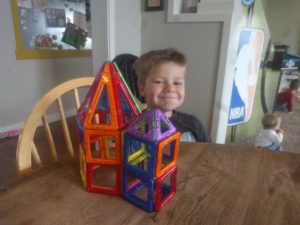 Tiago and Hadley 🙂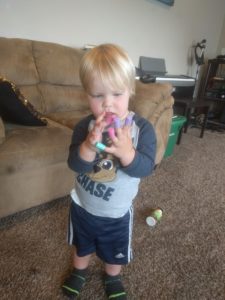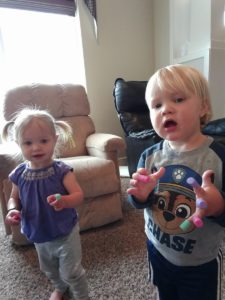 I made the birthday cake Fidget toys: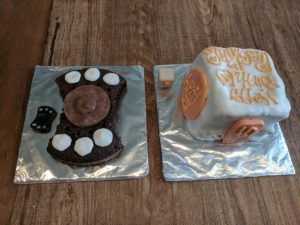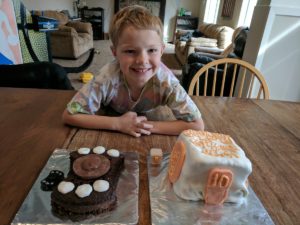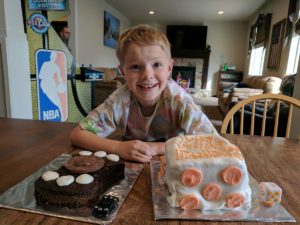 Creating fidget stuff out of a lot of random stuff: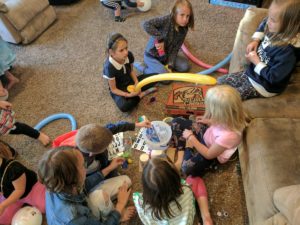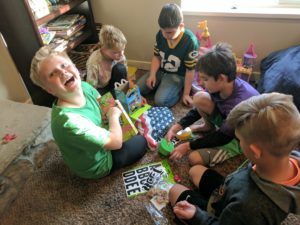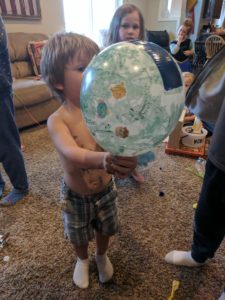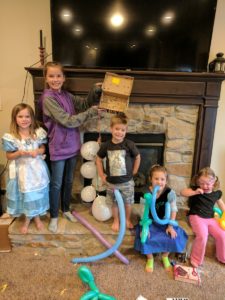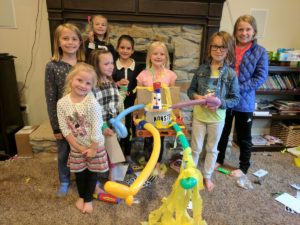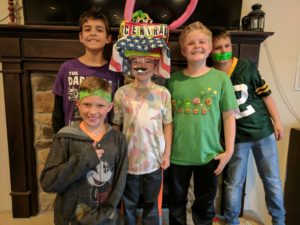 Gifts: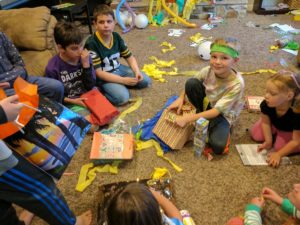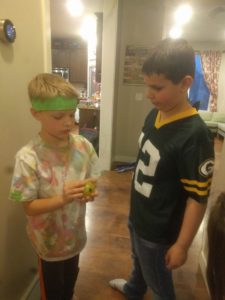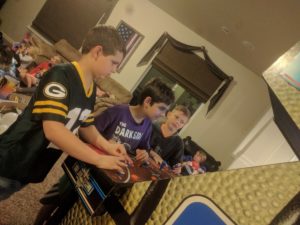 Cake and Ice cream: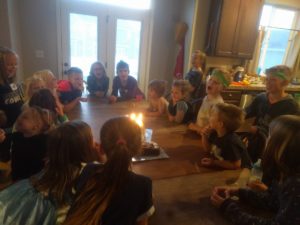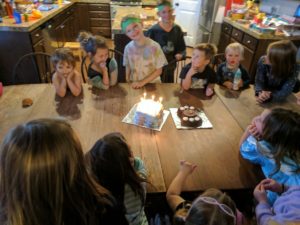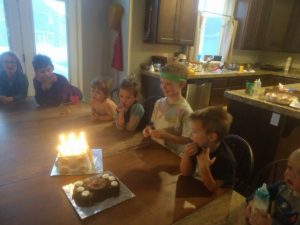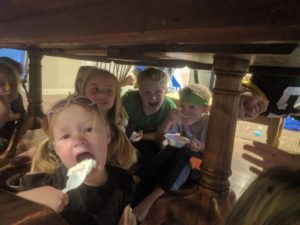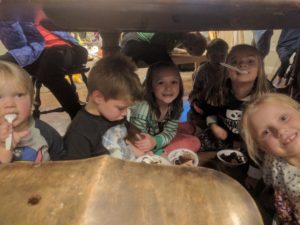 Snuggly cousins during movie time!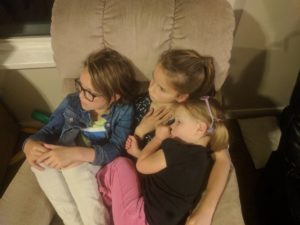 and a late night with my crazy sisters and mother: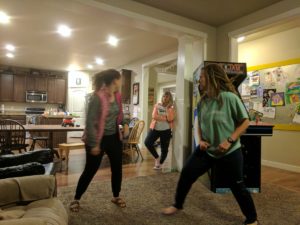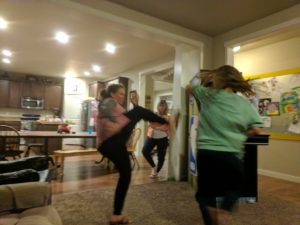 On Saturday we ran around to all of the soccer games. Grandma and Kelsey came to a bunch of them. Tracie and her kids went to visit the other side of the family. ALL the kids won their games! and Millie begged me to sign her up and Tiago cried every time I removed him from the field of play!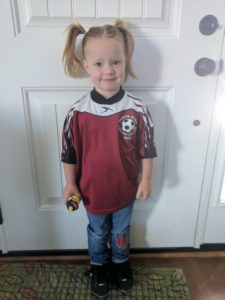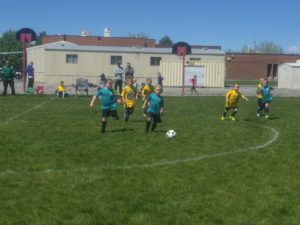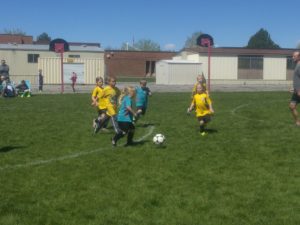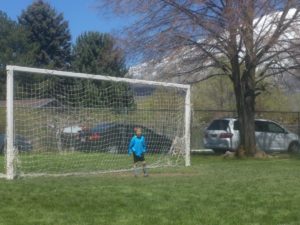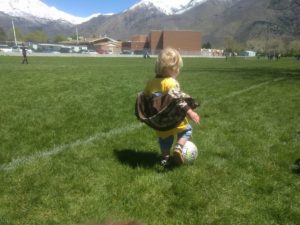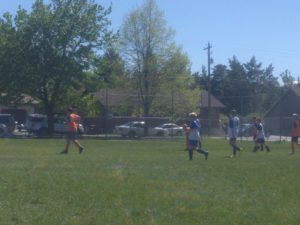 Ben and Benji went to watch Alessandro in the school play that evening.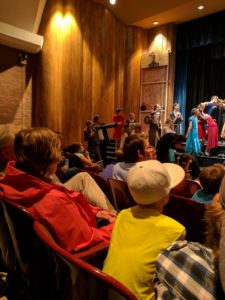 Sunday morning baths:) and my eye was swollen and puffy all day 🙁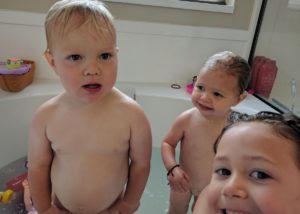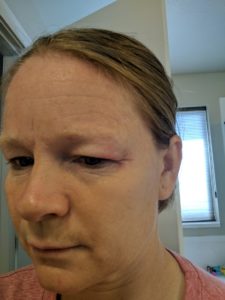 Grandma Johnson came over after church! and Joel and Sean! and Shae! we had a BBQ and let the ring predict how many children the women would have/or already had.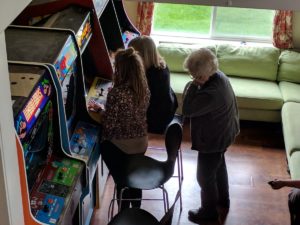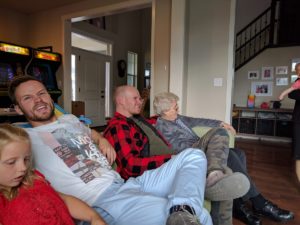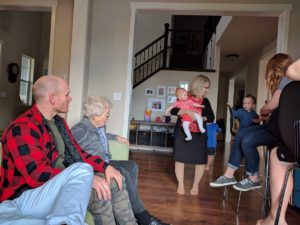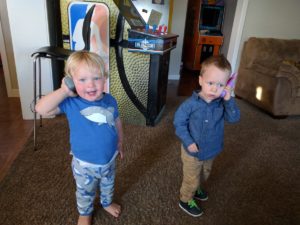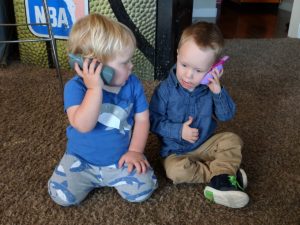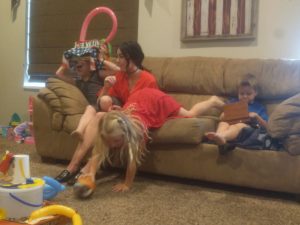 We stayed up late playing Nertz and concluding our crazy month of April.