I'm an old lady!
In other words, I had ANOTHER Birthday! I am grateful that I was born but Birthdays are still not my favorite. I don't love the attention but I love being with all the people I love.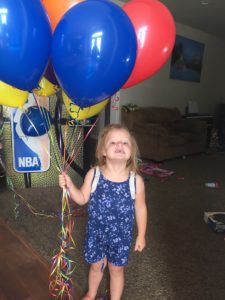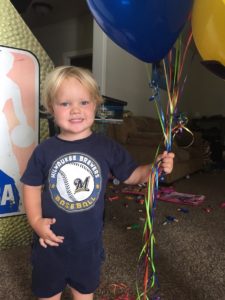 My Kids (husband) showered me with gifts in the morning! It was a Friday so we got up early for school and presents: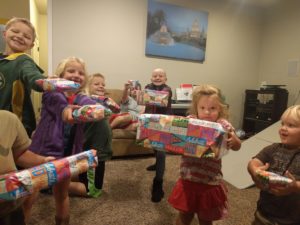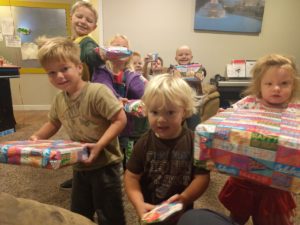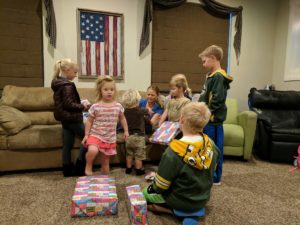 I smoked the kids in some soccer with my new indoors and then sent them off to school 🙂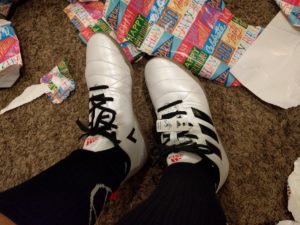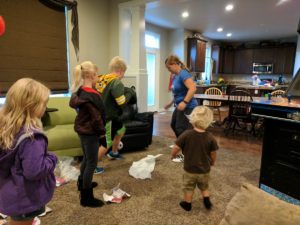 Then we opened the puzzle and got started! This year was a Disney movie collage with PLASTIC PIECES and had almost a stain glass look to it!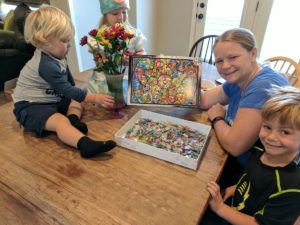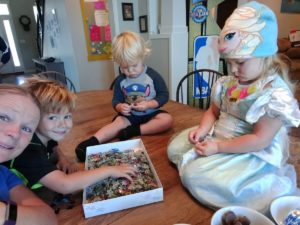 The littles helped me find edge pieces. Then Erica came over around 9:30 and Abbie came a little after that. Michelle came after lunch. I loved having puzzle helpers and good conversation. I just love spending my birthday at the kitchen table with lots of fam and friends 🙂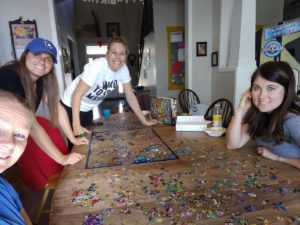 I continued to be spoiled throughout the day: queso, cookies, flowers, cupcake, a Nap from Tiago and PHONE CALLS from family! …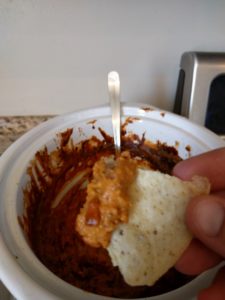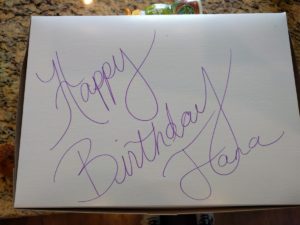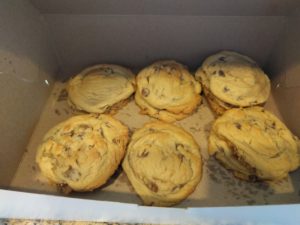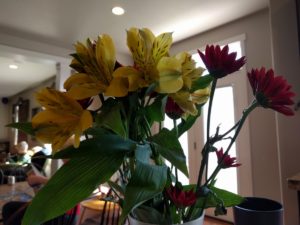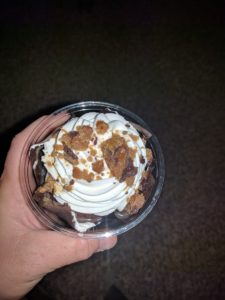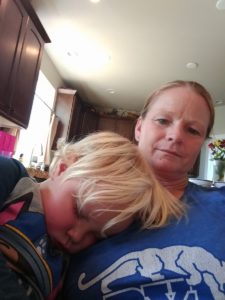 The big kids came home from school and helped a little. Then Ben came home and made us a fajita dinner that was delicious. After dinner we went to the Hancocks to hang out and watch BYU football.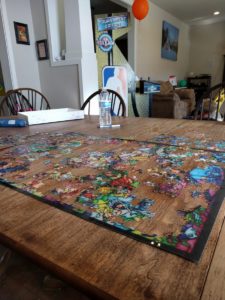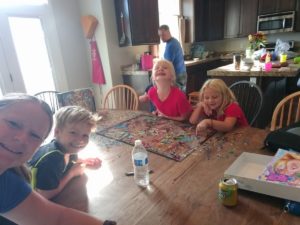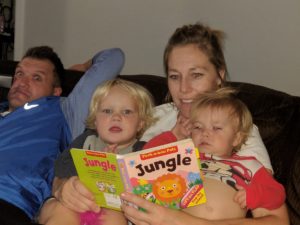 Then LaNell and I had a soccer game at 9:55! and then we came home and finished the puzzle at 1:00am. It ended up being a pretty perfect day.