Fort Bragg, California – Camping Trip, July 10-14, 2017
7/10 Monday: breakfast. Go get firewood and drinks. Beach day! Delicious Pork burritos for dinner. Campfire.
7/11 Tuesday: camp games: Spider ball, Spikeball, badminton. Cards. Go explore glass beach. Mexican explosion. Campfire.
7/12 Wednesday: tide pools at 7am. Nertz. BEACH. Dutch oven dinner. showers. Talent show. Campfire. Millie burns hand on lantern.
7/13 Thursday: chill in the morning and play games, back to the beach, showers. spaghetti dinner, BIG campfire, dancing stick people.
7/14 Friday: break camp, drive to Tracie's, swim. Red robin dinner with adults.
7/15 Saturday: drive all day 6:30-6:00pm. Good to be home!
We have so many pictures from this vacation. My parents and all 12 of us kids were there. We were missing one brother in law and 2 nephews. So we had 45 of us! Yes, we stayed in the group site –  at MacKerricher. The campsite was perfect for us. We camped in our tents and put quarters in to shower. The kids played so hard! There were very few rules, tons of cousins and tons of play time. They rode bikes, went fishing, walked to the beach. They played games and explored. I chatted with siblings and in law siblings and chatted with nieces and nephews. I sat by the fire with my parents and just watched everyone around us have a great time. I LOVED IT. 1,000 pics coming your way: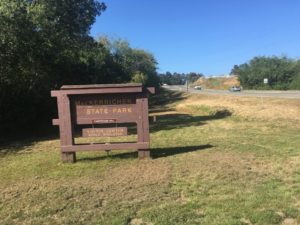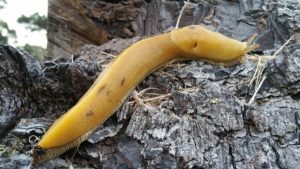 Banana Slugs! I have a specific memory of banana Slugs in Fort Bragg. Putting Salt on them near the water faucet…
Setting Up Camp! Boys tent, girls tents, and base camp.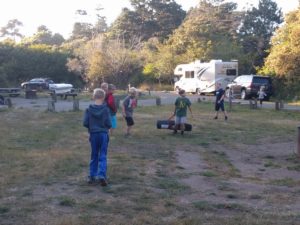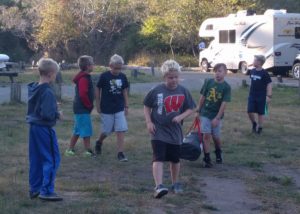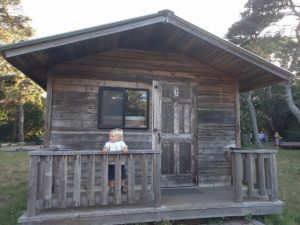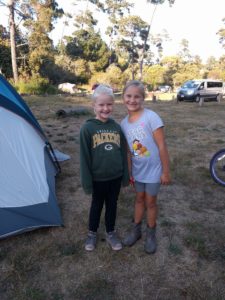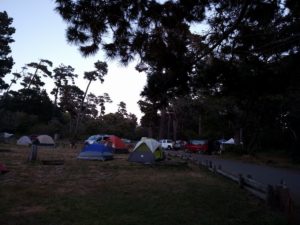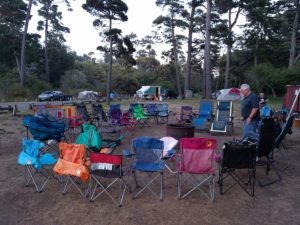 Dinner Time: We had one big kitchen and dining area. I loved having the cooking and cleanup chart and not being in the kitchen much. I loved meal time with the whole family.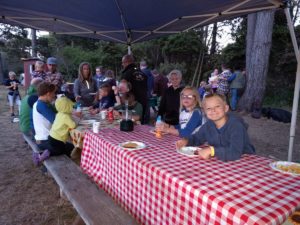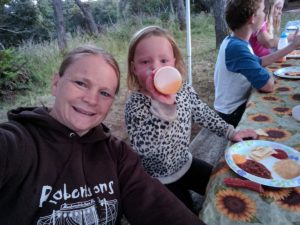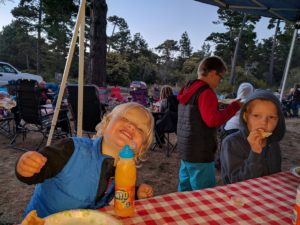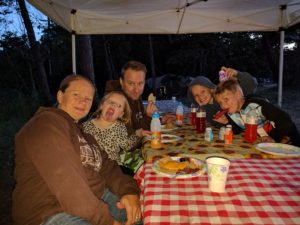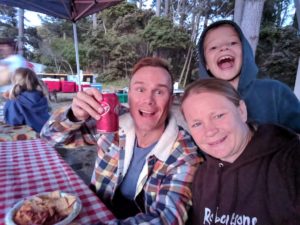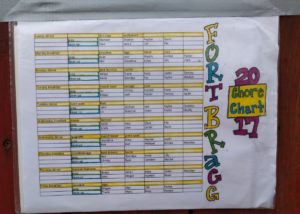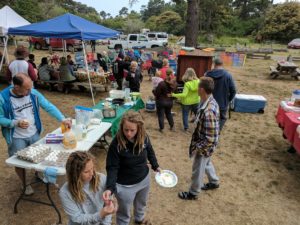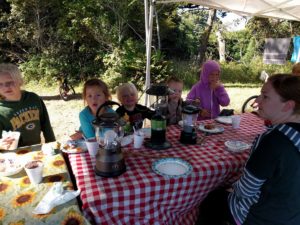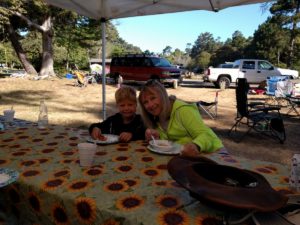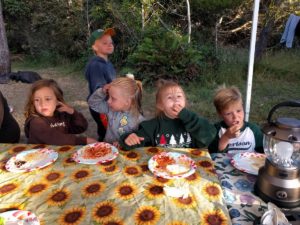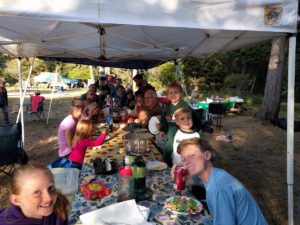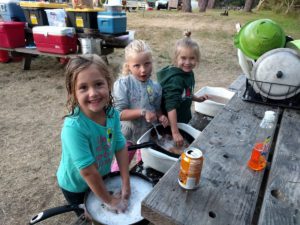 First campfire and goodnight hugs.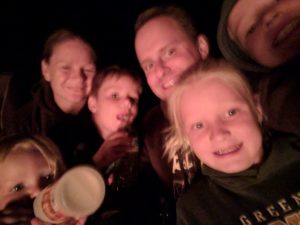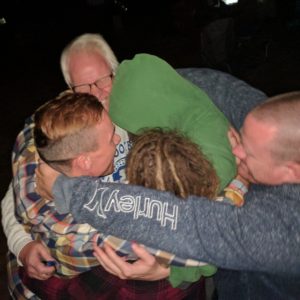 Ben walked down to the beach with these munchkins on the first day. The black sand beach is right at the campground. So many memories…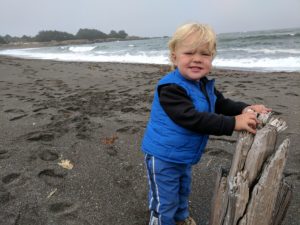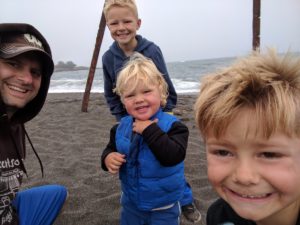 The babies love this play pen!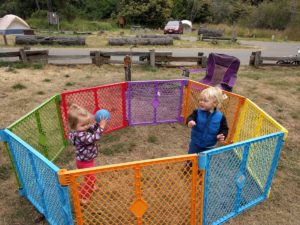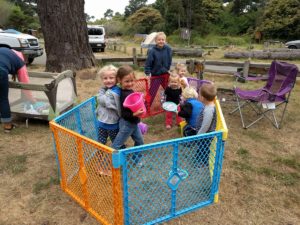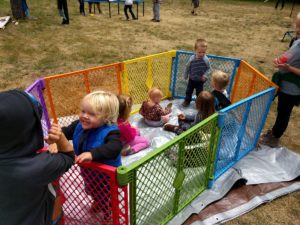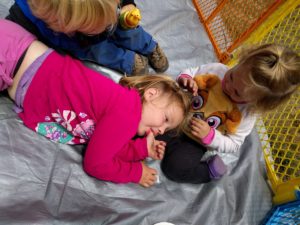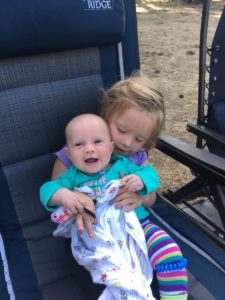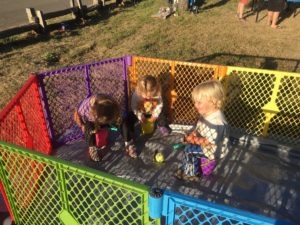 Playing camp games! and the swing! and the littles just loved playing in my tent.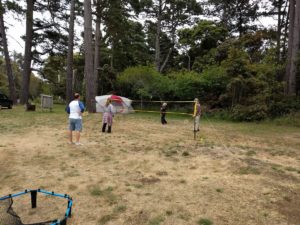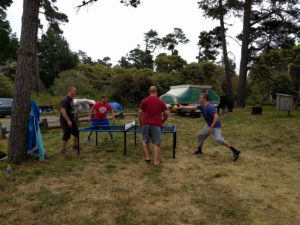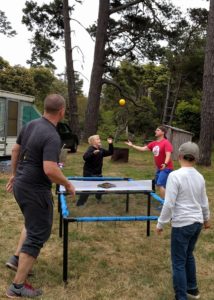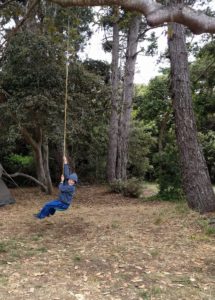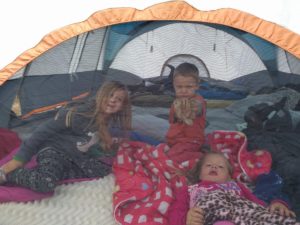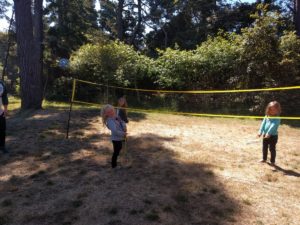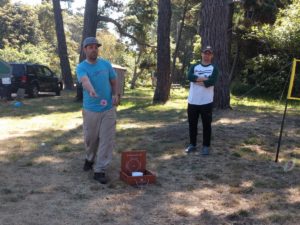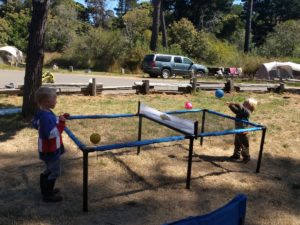 GLASS BEACH! I am one of the guilty ones. I brought home way to many jars of glass in my childhood and now there isn't much left for the world to enjoy. Oops.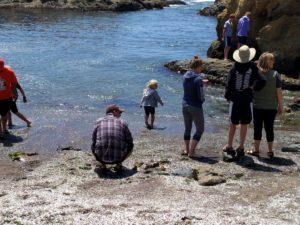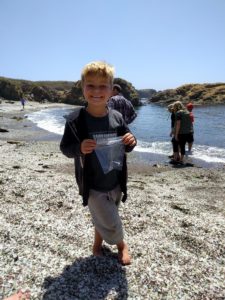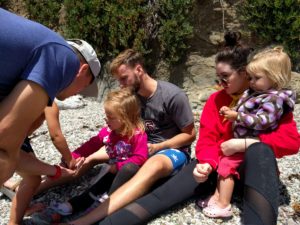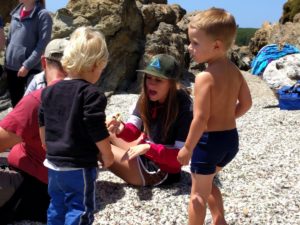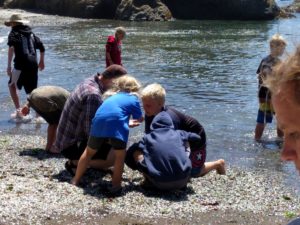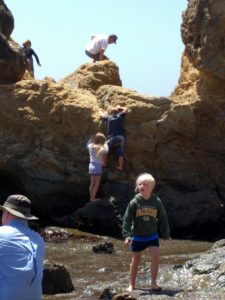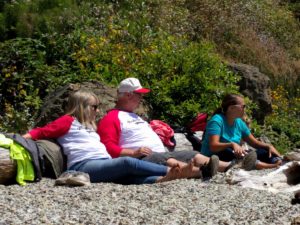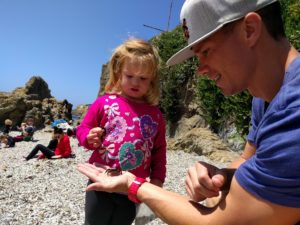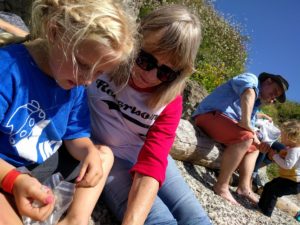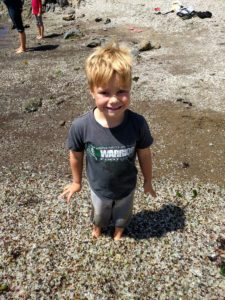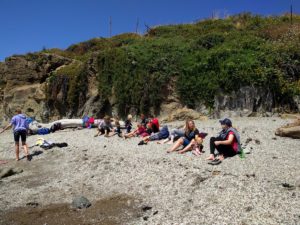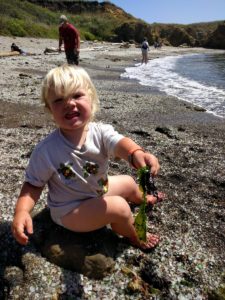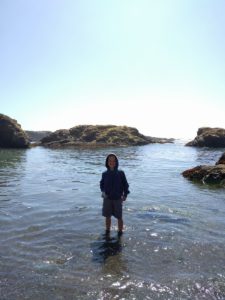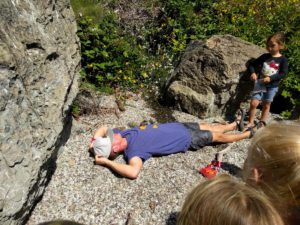 Campfire Fun: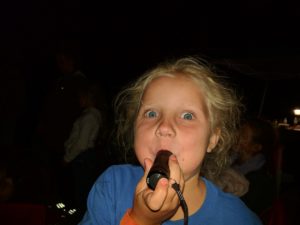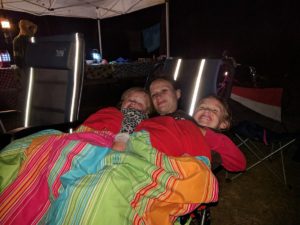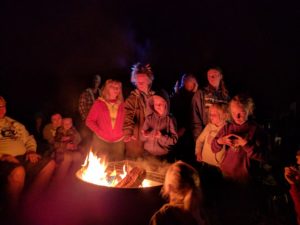 Ray swelled up from mosquito bites 🙁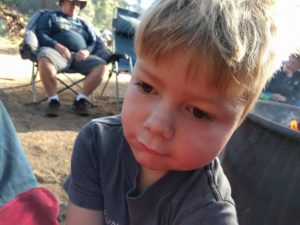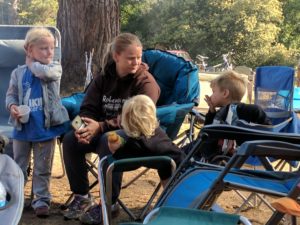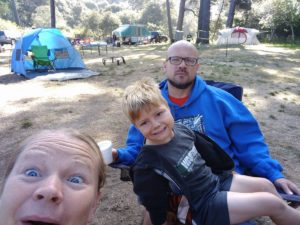 Fun at 10 Mile Beach that we have always called Sand Dollar beach: Millie's face made the 14 hour drive worth it!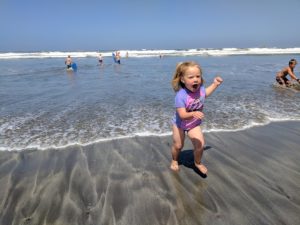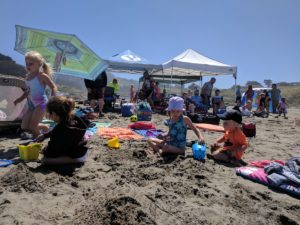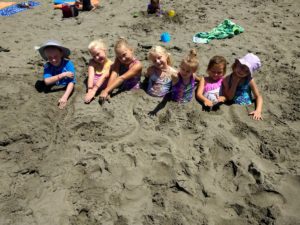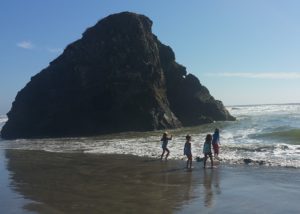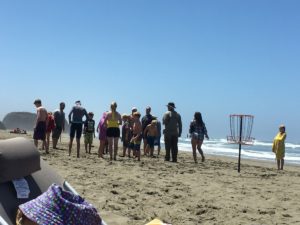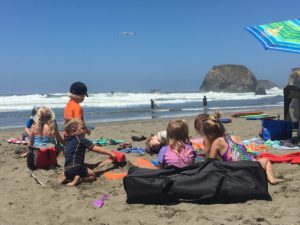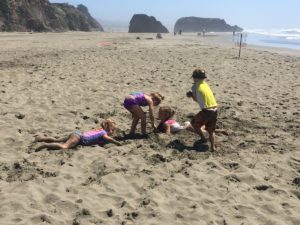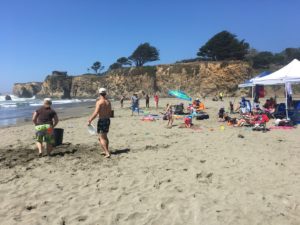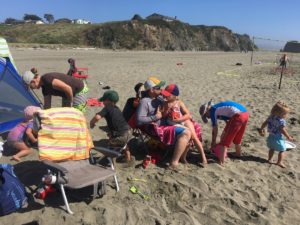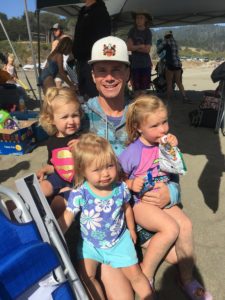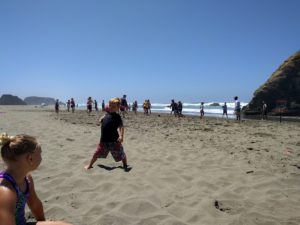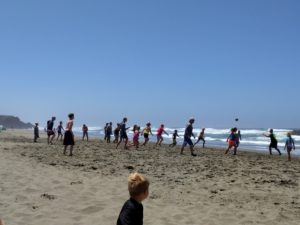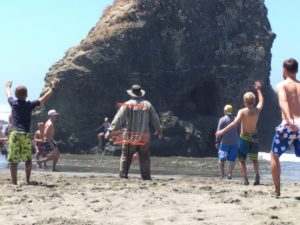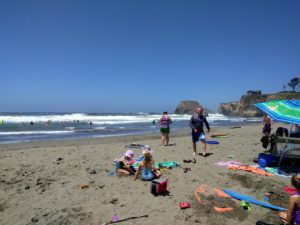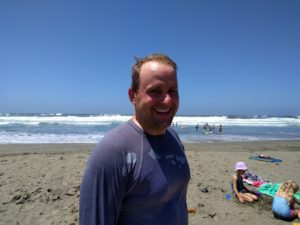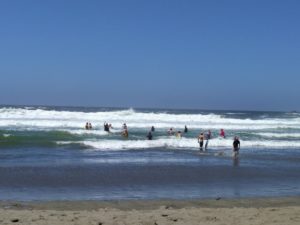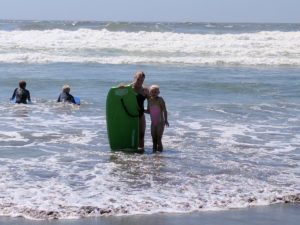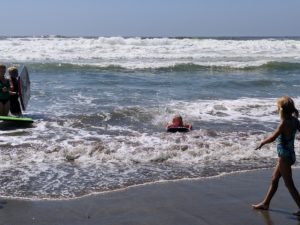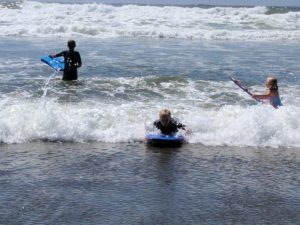 Back at camp with the swing, whale bones, and racoon!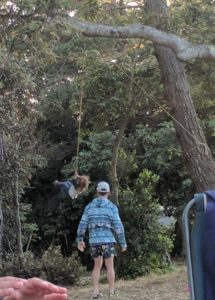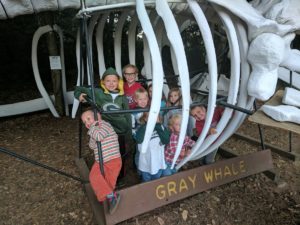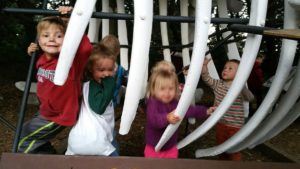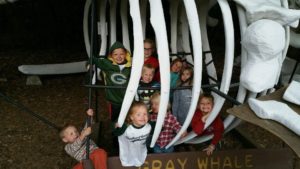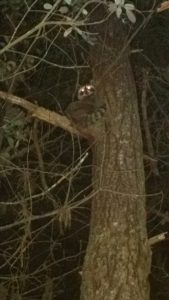 This is the whole group heading over to Secret beach and John caught some cool pictures of the water.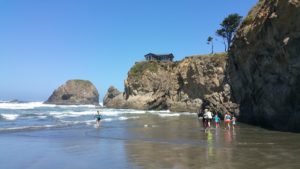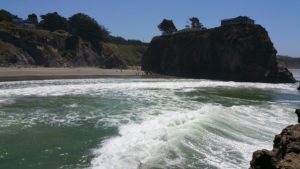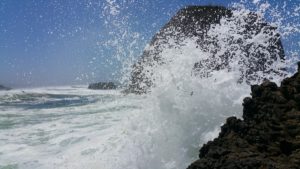 Kid Version of Kanjam. Bren and Ray! and Tiago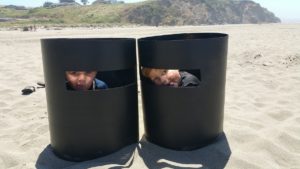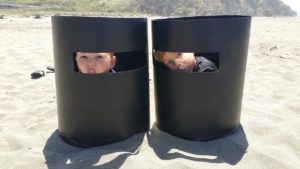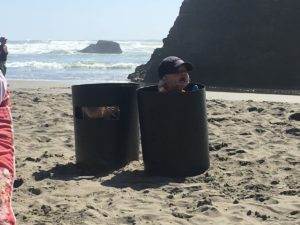 Tiago didn't want Ben and I to play spikeball but Christy distracted him with juice.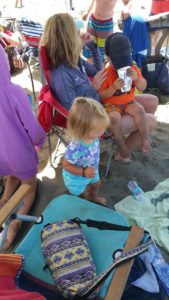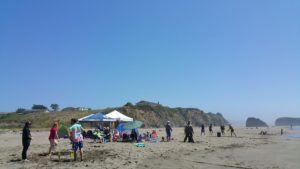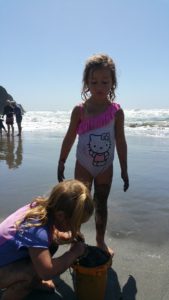 We went to the tide pools early one morning! We found a few star fish and crabs and shells and seals and…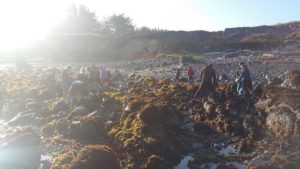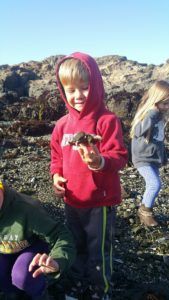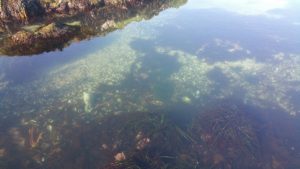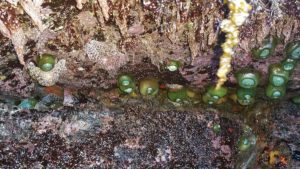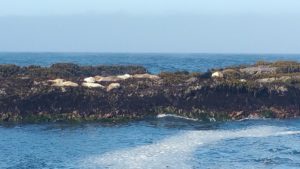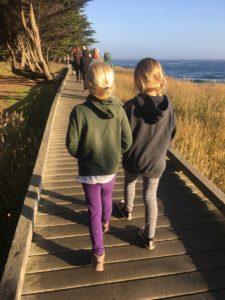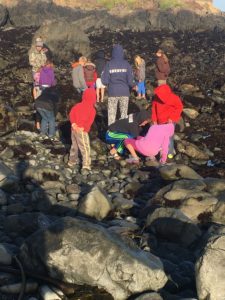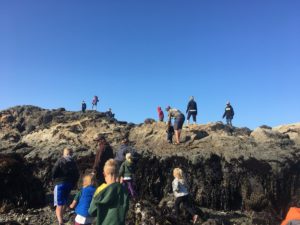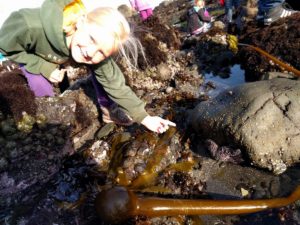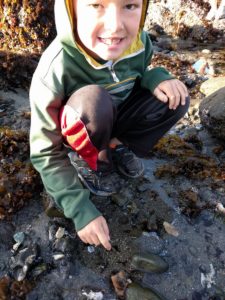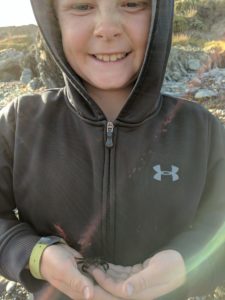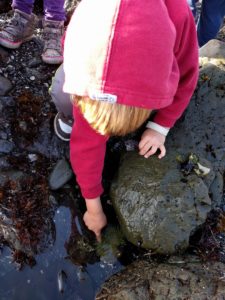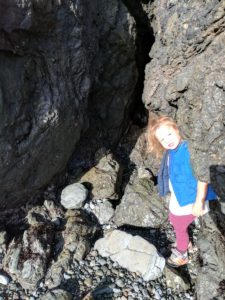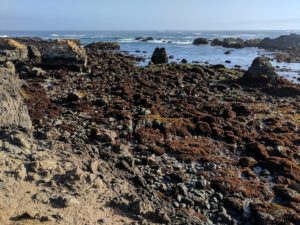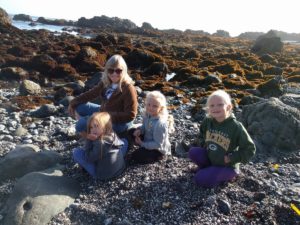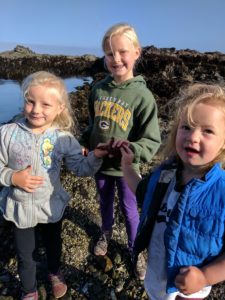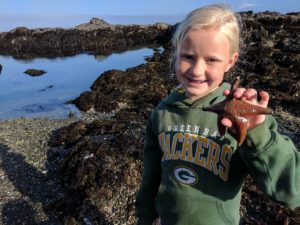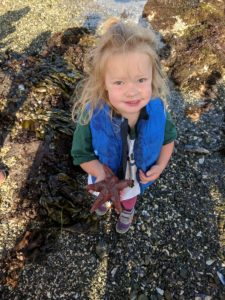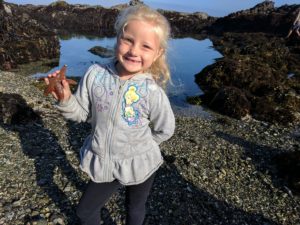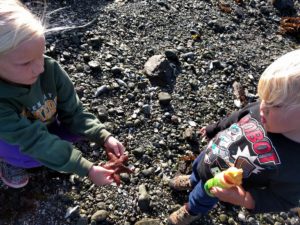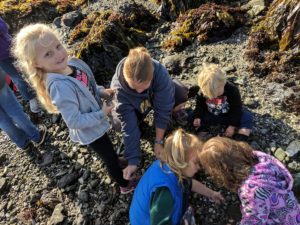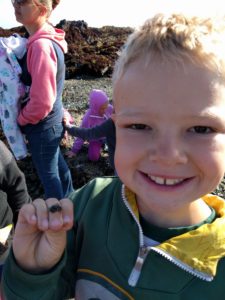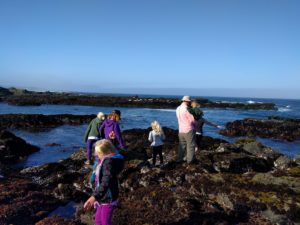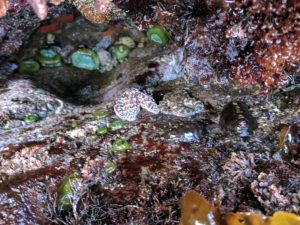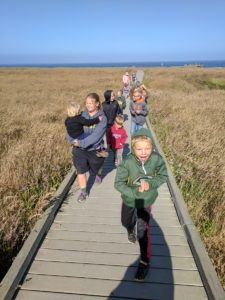 I love a good campfire.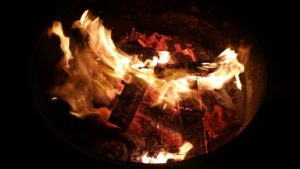 Ray and Bren played for hours at the beach: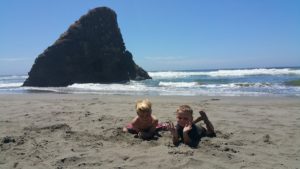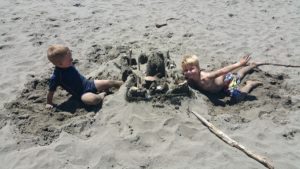 Starting to get worn out….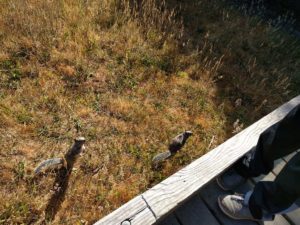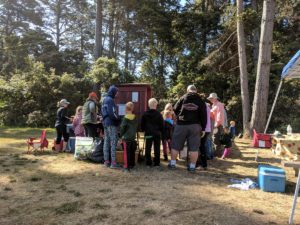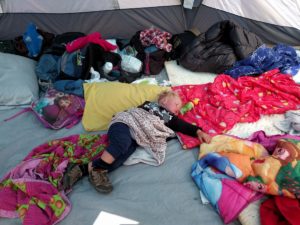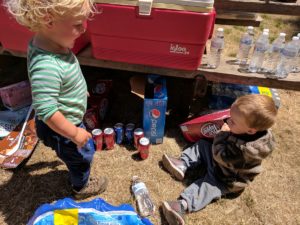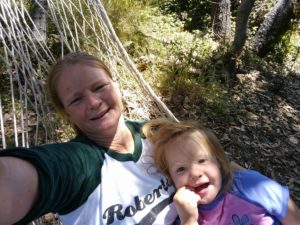 Mendocino! Rose went with cousins while we went to the beach: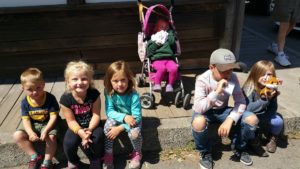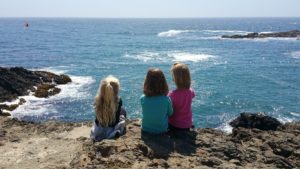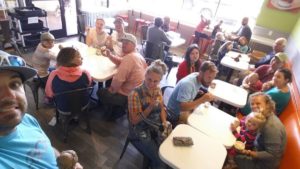 This was Packers favorite part of 10 Mile Beach: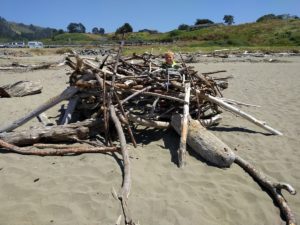 and the coocoo bird that woke me up every morning: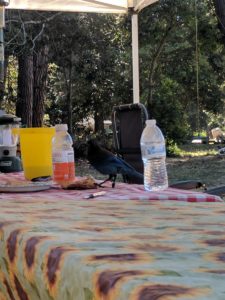 The girls practicing for the talent show, crab and wrestling: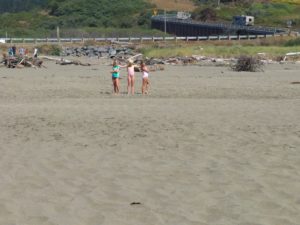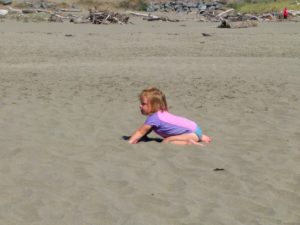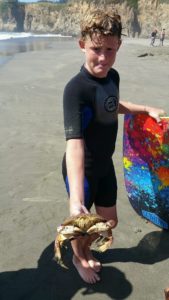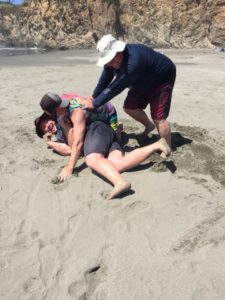 the Tweeners and Teens loved being in the water, Toddlers loved the sand: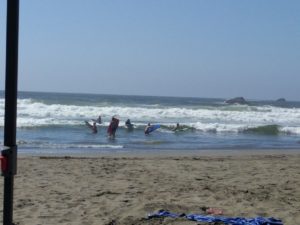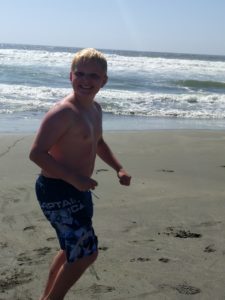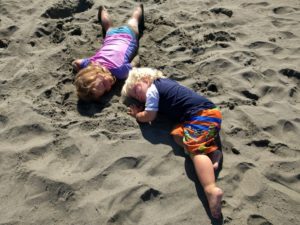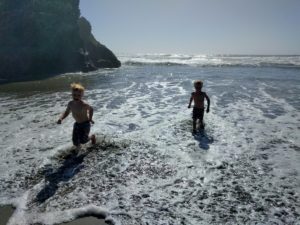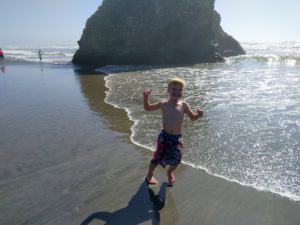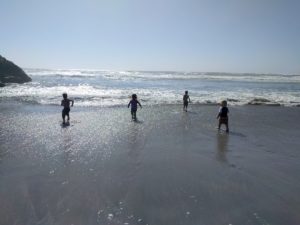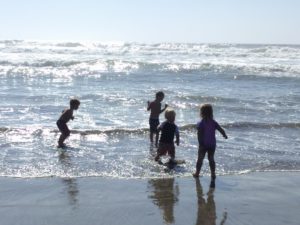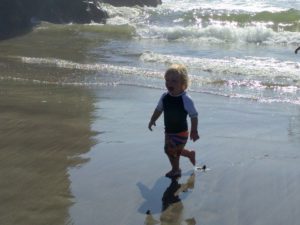 Talent Show: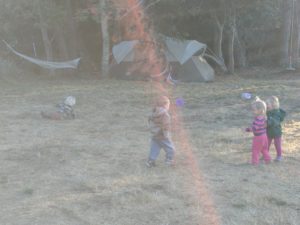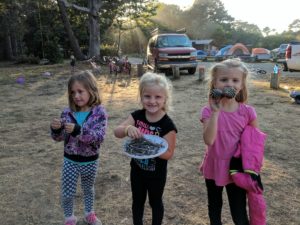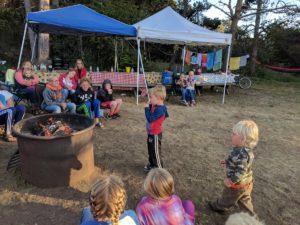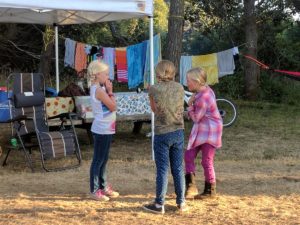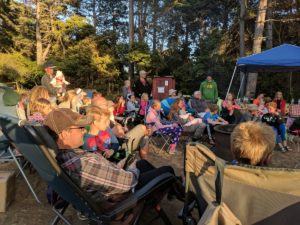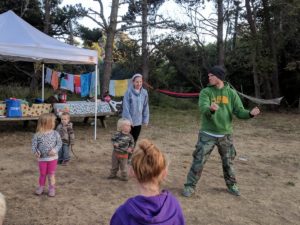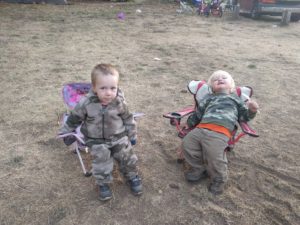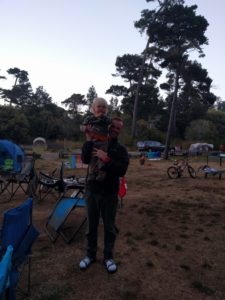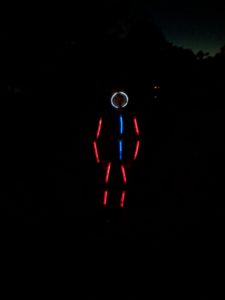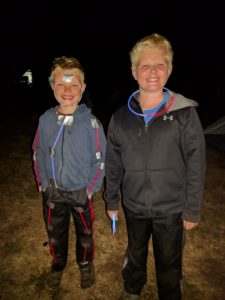 DIP DIP DIP – DIPITY DIPITY DIP!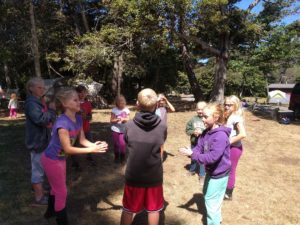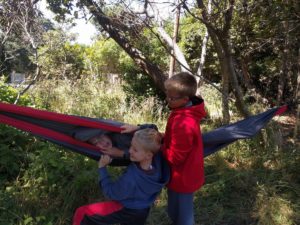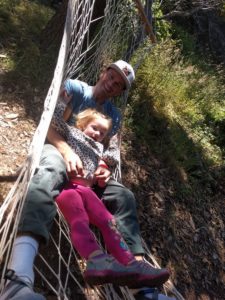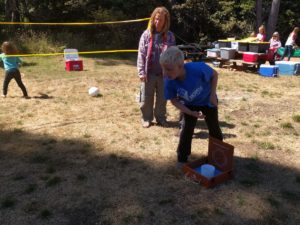 Goodbye to Kevin and Liz: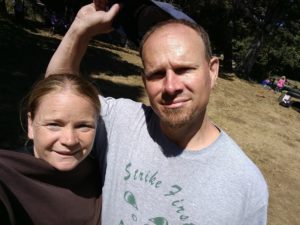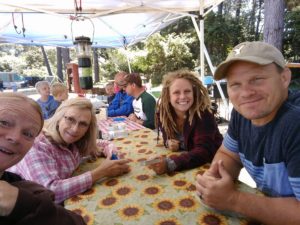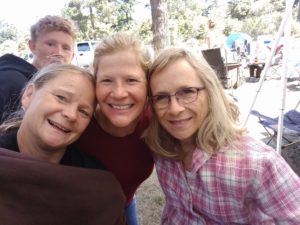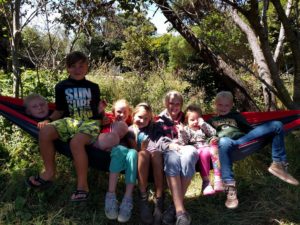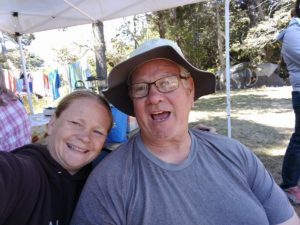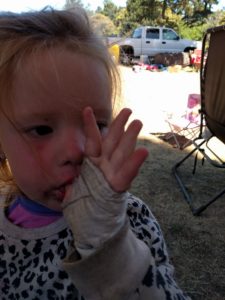 Another afternoon at the beach: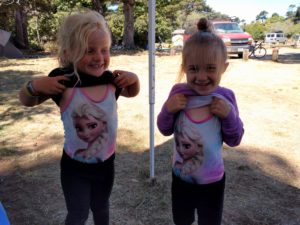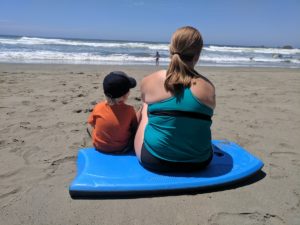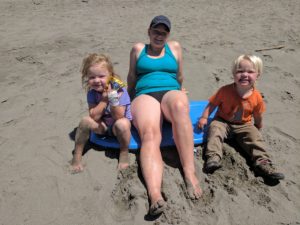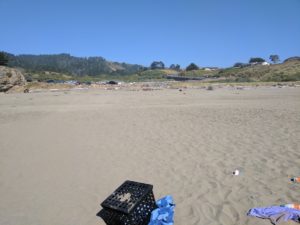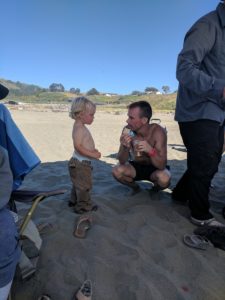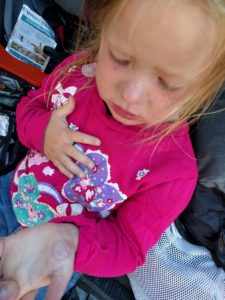 And back to camp. hanging out, playing games, snuggling babies, and dressing up like stick people: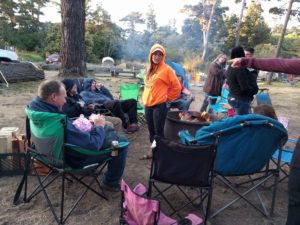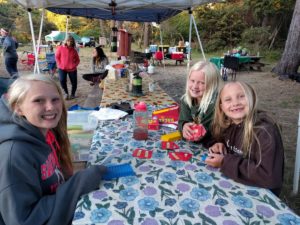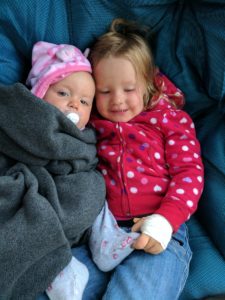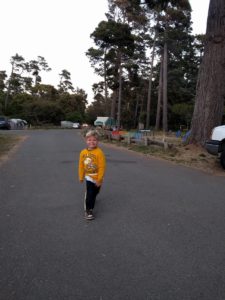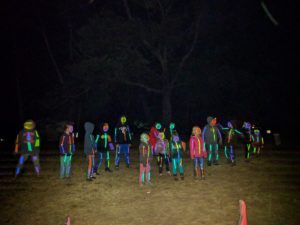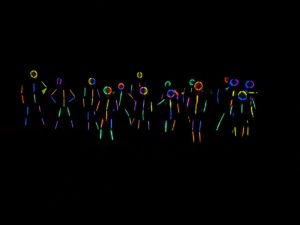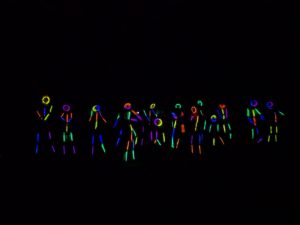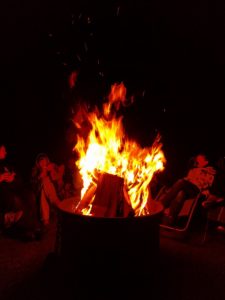 Time to go – BOOO. Tiago threw a big fit about something…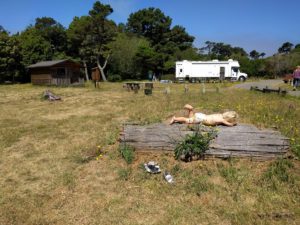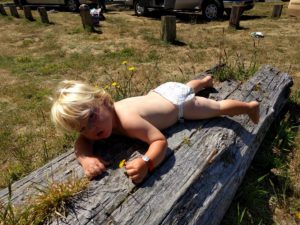 Swimming and RED ROBIN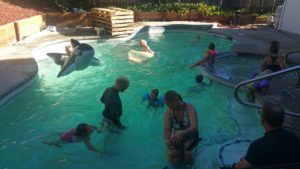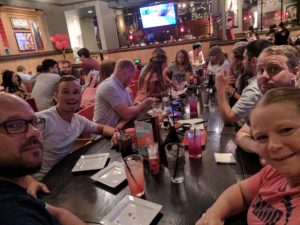 Driving back to Utah – exhausted: