Rose is 7
Rose turned 7 on Sunday the 1st!
Rose is happy and easy. She is always helping and playing with her siblings. she tries so hard at EVERYTHING she does. 7 is so big! and she is such a big little helper 🙂 Her birthday was early presents since we wanted to go to Conference Breakfast at Joel's house. She wanted a pin toy, and a halloween dress. We got her that and a chapstick spinner, paint and a Mal costume.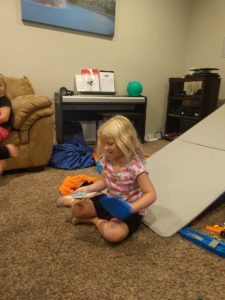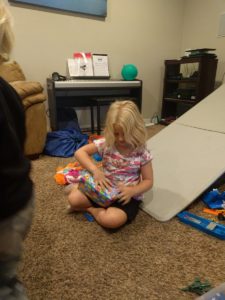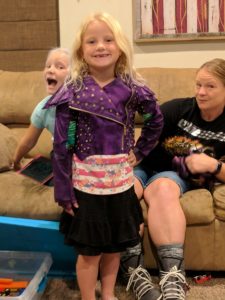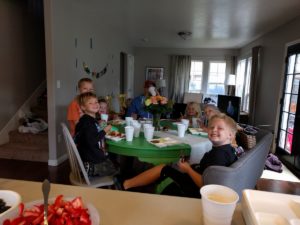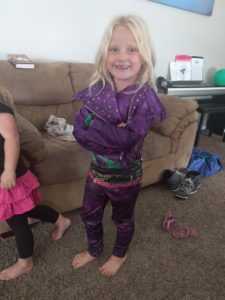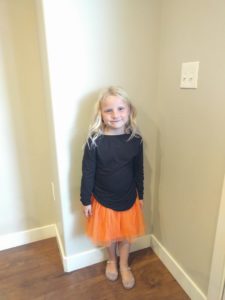 We watched afternoon conference at home and then Ben made sausage Pasta for Rose's birthday dinner. After dinner we had cake and ice cream and hung out as a family. It was fun to celebrate rose!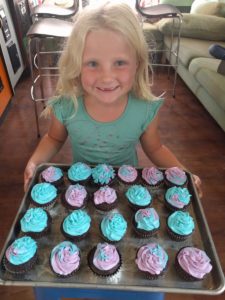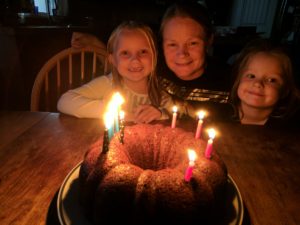 I felt bad that I just made her these Descendants cupcakes and not a fun cake. BUT it was busy and she did get a fun party and even though the frosting tasted a little peppery I don't think she minded. Next year I'm pushing for a cousins party and fun cake 🙂