Christmas Day 2017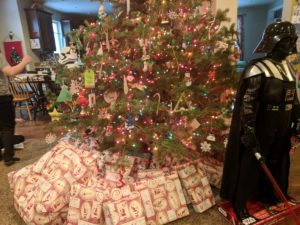 Christmas Morning! Benji and Packer woke up before 7am but they let the other kids sleep until almost 8am!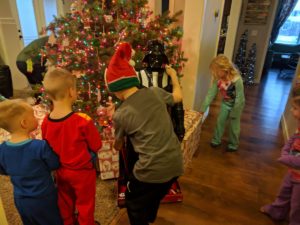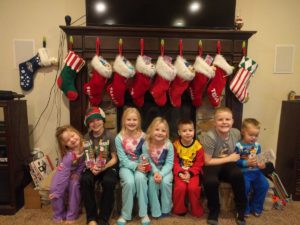 Stocking Candy: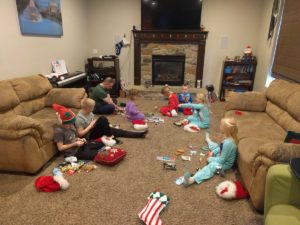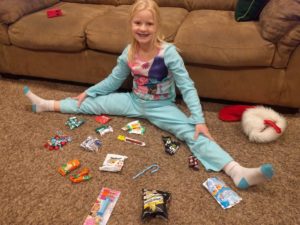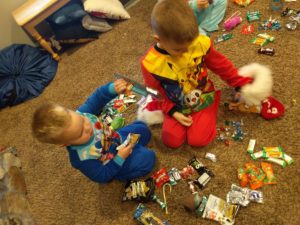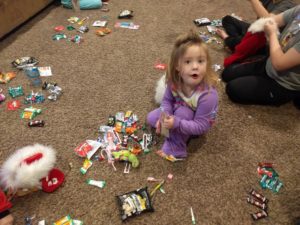 Tiago carried the big one around until we were ready to open: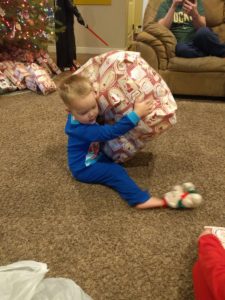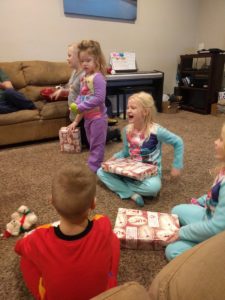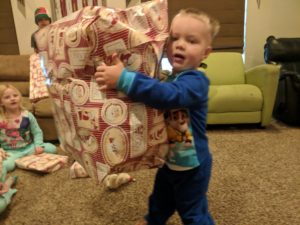 Everyone seemed happy with their gifts!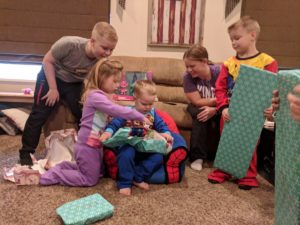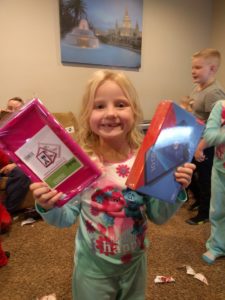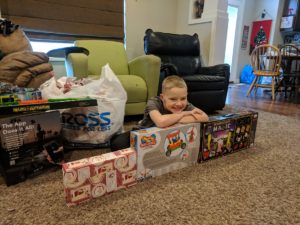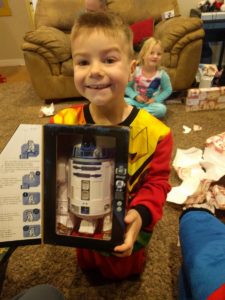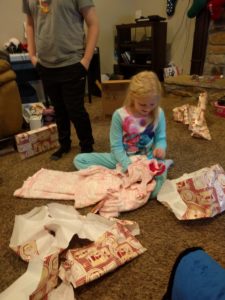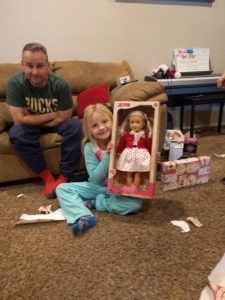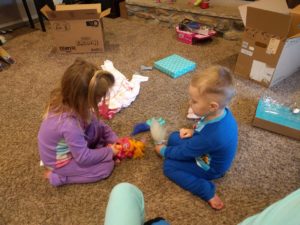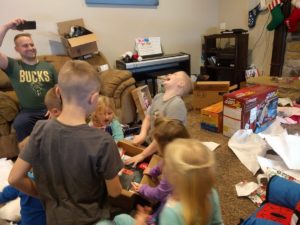 After we finished opening we jumped right in to playing and figuring out. We had Kringle and pie and just played all morning!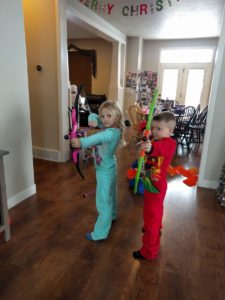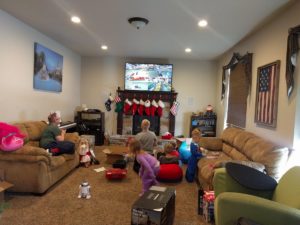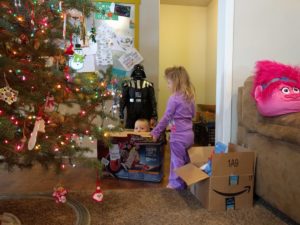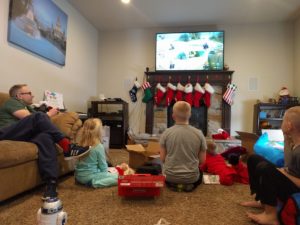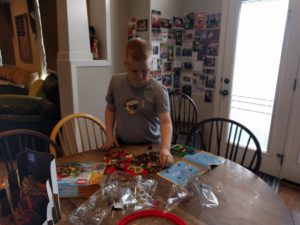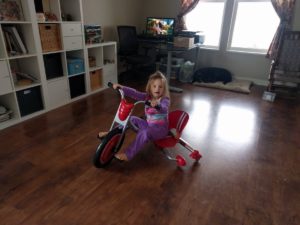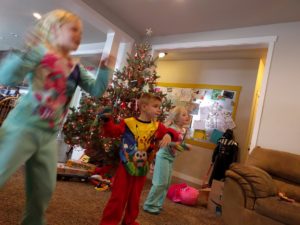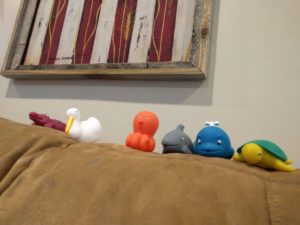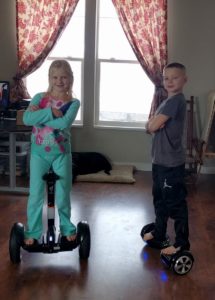 The little kids were dying to go out in the 1 inch of snow so I finally let them – and they lasted an hour!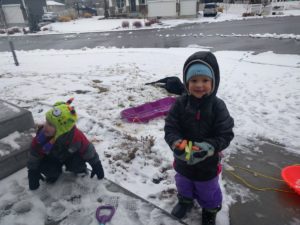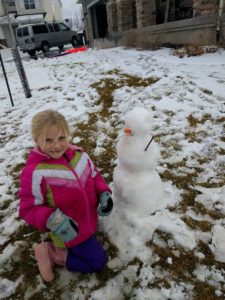 More Hover Boarding and some of the other presents: Benji: Santorini Board game, Merge Cube, Legos, CanJam. Packer: Zoob Builders, Magic Kit, walkie Talkie, Legos. Cali: matching doll clothes, hair chalk, barbie, Pogo Ball. Rose: Lite Bright, Doll, Barbie, Bow and Arrows. Ray: Bow and arrows, R2D2, Pokemon Watch, Flybar. Millie: Barbie, Trolls, Hatchimals, Poppy Pillow. Tiago: Animals, Spiderman chair, Punching bag, Pokemon watch. Jana: mini Segway, 4 shirts, shoes, book, watchband. Ben: earbuds, Quartz game, clothes, mini arcades.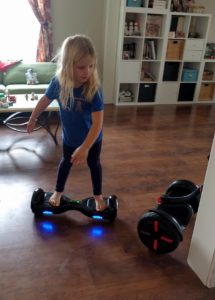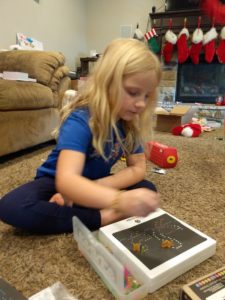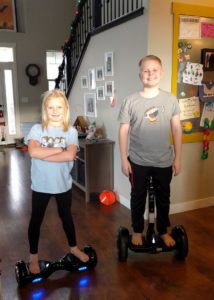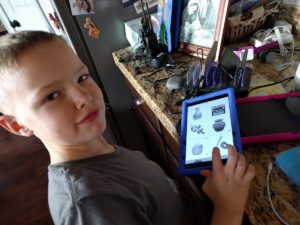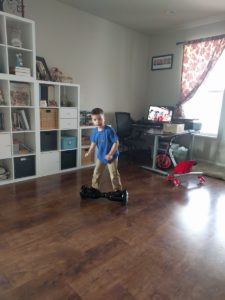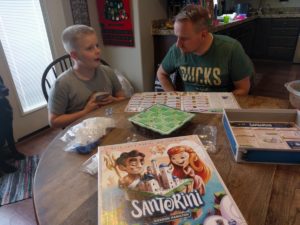 And then we went to mom and Dad Netty's for Christmas Dinner!!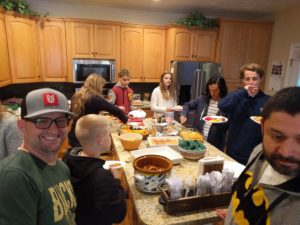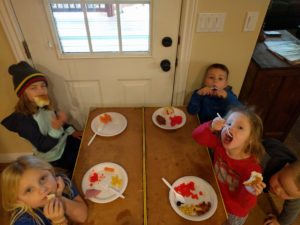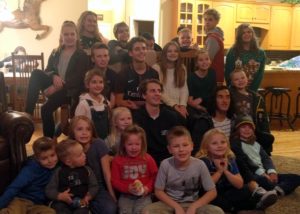 So much fun watching our kids! And not having a baby was liberating. I felt like I had more time. we had a wonderful day celebrating Christ and this wonderful life that we have been given.